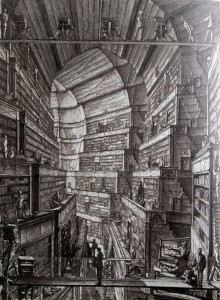 Image from http://zerotoinfinity.tumblr.com/post/718216792
A whole lot of hoopla has been raised the past two weeks with Amazon's strong arm tactics giving $5 off any product you scan with your smart phone in a brick and mortar store, the Slate article which justified it and a whole bunch of others which didn't. While I agree with some things in the article, I don't agree with the spirit of it, but that's another issue.
I have been an Amazon customer for many years, to be honest I don't have much to complain about. I get my orders in a reasonable amount of time, the price is good and the selection is unbelievable. What can I say, I love the ability to buy any book that was ever published at a reasonable price.
I am also all for supporting your local businesses I, selfishly, also like to eat and have a roof over my head as well as give my children the holiday present they've been craving.
Yes, Daddy will turn on the heat.
But just for one day!
Happy Holidays!!
Enjoy!!!
That being said, I cannot possible pay twice the price for a hammer at Mr. Cunningham's Hardware Store than I would at the BORG (Big Orange Retail Giant), that wouldn't be prudent. I'd pay a buck or two more to support Joanie and Chachi though.
Local businesses, like everyone else, are entitled to make a living. What they are not entitled to is my money.
Which brings me back to independent bookstores. The problem, from my limited perspective, is that many independent bookstores sell books.
And only books.
They need to sell an experience.
Don't know what to buy your sweetheart?
Come to the Cemetery of Forgotten Bookstore where our friendly neighborhood personal shopper, Mr. Monfort, can help you with all your needs. No charge for personal service and a cup of coffee on the house.
Or
 "Yes Mr. Kent, I can order that book for you and you know what, I'll give you a discount on it. Sorry for the inconvenience. Is there anything else at the store you might be interested in? May I recommend a book that I believe Lois would absolutely love?"
I'm not saying open a coffee house like other book stores, but make it a unique, memorable experience. Bookends in New Jersey has a ton of author events, granted someone knows somebody ("wit' da' ting, in da' place") to have such high profile authors and celebrities make it a stop but still, they found their niche.
Why not have reviews available?
When I go to the wine store I have the wine's rating below the bottle, same could be done for books.
But even bigger than that, the local bookstore could easily become the "place where everybody knows your name" – and that's something even Amazon mechanically generated greeting can't offer.
By the way, the Price Check by Amazon app gives you 5% up to $5 and does not include books.
Those darn facts again.
Zohar – Man of la Book
Related articles
--- Please like and follow ManOfLaBook.com ---