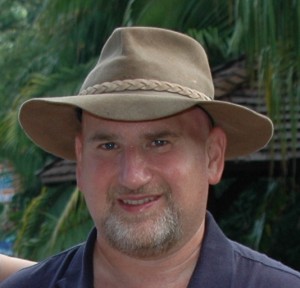 My name is Zohar and I love books.
|
Who is this mysterious man?
I am a father of two mischievous kids, a husband to a wonderful woman, avid reader, blogger, software engineer & wood worker who is known the world over as a man of many interests and to his wife as "an idiot".
I have been reading ever since I can remember, everything and anything I can get my hands onto. After a few years of hectic life changes (marriage, kids, etc.) I consciously decided to renew my reading habits.
|
Why blog?
I started this blog to share my thoughts about books. Most people think of reading as a solitary activity, I take the opposite view – I think reading could easily become a social activity and it's even easier to do with the advent of the Internet.
|
What do you read?
I read everything and anything that captures my interest. I especially like biographies, history, historical-fiction, espionage and mysteries.
I have been known to just become interested in a subject (for example: The American Civil War) and simply read as much as I can about that subject until moving on. However, I am especially interested in World War II and Jewish themes – give me an espionage book set in WWII and I'm happy almost as if I got to visit Willie Wonka's chocolate factory.
I also have a strong liking of American mythology (a.k.a. comics).
|
Why Man of la Book?
Hopefully you realize it's a Quixotic pun.
I always loved the story of Don Quixote, I remember my grandfather reading me the children version when I was 5 years old and when I read to full story I realized what a magnificent story it is, told with humor (it is a comedy) and feelings.
Oh, yeah…and the domain was available.
|
What do you base your book rating on?
I rate the books I read from 1-5 (key is on the side) I base my rating simply on how I enjoyed the book, that's it. For more see my Reviewer to Reader Taste Test.
|
Review Policy:
I don't have a review policy because that would be too constricting.  However after a bad experience with a self-published author I will not read any book which has not been through professional editing.
Sorry – one bad apple spoils the bunch.
I will be happy to work with authors, publishers and marketing personnel to accommodate publishing and marketing schedules as well as host giveaways and/or Author Q&A segments.
Authors & Publishers – PLEASE NOTE
The posts on this blog are not "book reviews" – they are my personal thoughts and enjoyment from the books I've read. I use the term "book review" only for SEO purposes and for the benefit of my followers who use RSS and
|
I hope you like my blog and feel free to comment.
|Zohar – Man of la Book
Website | Twitter | Goodreads | RSS Feed |
Honorable mentions:
The Best Damn Creative Writing Blog: Spotlight: Awesome Book Blogs You Should Also Check Out
"one of the best blogs on the internet for book-lovers" – author Sharon Kay Penman