Stephen England (website) is the prolific write of Pandora's Grave (my thoughts). The book is a very interesting thrill ride and I was interested how Mr. England came up with the idea, his research and writing process.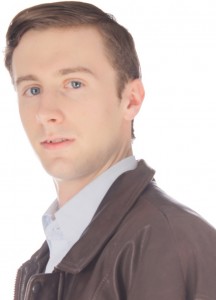 Q. How did you come up with the idea to write about Pandora's Grave?
A.The potential of a nuclear-armed Iran is undoubtedly one of the greatest threats to the security of the Middle East and the world as a whole. My idea in Pandora's Grave was to push aside the nuclear weapons and focus on the idea of biological terrorism. Biological weapons are both cheaper and easier to manufacture than nukes, and they can hardly be characterized as less deadly. In Pandora's Grave, the focus is not so much on the casualties, but the fact that this attack, against the al-Aqsa mosque in Jerusalem, serves as a trigger that will ignite the region and lead to world war. As for the idea that the terrorist group Hezbollah would serve as Tehran's cat's paw, well that's obviously taken from life.
Q. Why did you choose to write a counter-terrorism thriller?
A. I've always had the desire to write—always toyed with the idea of writing a novel. The decision to write a counterterrorism thriller was heavily influenced by the events of September 11th.
I was eleven years old on that day, but I watched some in this country wake up to a truth that Israel has known for decades: radical Islam is an existential threat. Half measures aren't going to suffice against men like Osama bin Laden, men for whom the Crusades are still ongoing. It's a battle for survival, and the sooner we recognize that, the better our odds.
Q. What is your writing process like?
A. I spend more time thinking about the book than I do actually knuckling down and writing—to the end that when I do sit down I can often type out three to four pages at a sitting. It goes down on paper straight from my mind and rarely changes in any significant way once it's down. I do everything in my head—no notes, no outline, no character sketches. Yes, if I die suddenly, people are going to have a deuce of a time publishing my novel!
Q. How did you go about researching your book?
A. The research for Pandora's Grave was extensive and challenging. Having come off my first novel, Sword of Neamha, which was a historical novel set in ancient Britain, I found that researching a counterterrorism thriller was actually more challenging. After all, while there's more information to be found, there's also more people who will know if you get something wrong. All my research was publicly sourced—no clandestine "off the record" meetings, in other words. I don't reveal any secrets in Pandora's Grave, simply bring attention to the sacrifices of America's men and women in the Clandestine Service.
Q. What are the challenges of book promotion in the social media age?
A, If anything, I think social media has presented a huge opportunity to the independently-published author. After all, we wouldn't be having this conversation if I hadn't stumbled across @ManofLaBook on Twitter. How will social media evolve and continue to affect the publishing world? I think you'd need the gift of second sight to answer that question but the present fact is that it's a force to be reckoned with. And a power that any author, independent or traditionally published, ignores at their own peril.
Q. Shameless plug disguised as a question: Why do you love ManOfLaBook.com so much and often visit the website?
A.  Well, it's clearly because of your impeccable taste in books. . .like mine. I always enjoy book review blogs, and when I find reviews that agree with my own opinion, I say "here's a smart guy" and bookmark the site. Seriously, I enjoy your reviewing style and I'm honored that you'd read and review Pandora's Grave. Thanks, Zohar, it's been great talking with you.
Good luck to Stephen with his future books, I'm looking forward to reading them.
Zohar – Man of la Book
Related articles
--- Please like and follow ManOfLaBook.com ---
Summary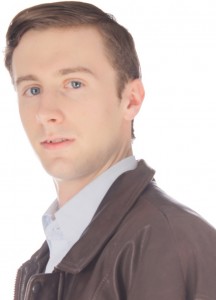 Article Name
Author Q&A with Stephen England
Description
Stephen England is the prolific write of Pandora's Grave. The book is a very interesting thrill ride and I was interested how Mr. England came up with the idea, his research and writing process.
Author
Publisher Name
Man of la Book - A Bookish Blog
Publisher Logo