Harold Pinter (10 October, 1930 – 24 December, 2008) was a Nobel winning English director, actor, screenwriter and playwright.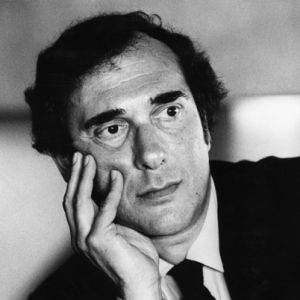 Harold Pinter was the only son of a Jewish tailor who migrated from Portugal where their name was da Pinta.
At age 17 Mr. Pinter trained at the Royal Academy of Dramatic Art as an actor.
David Baron was Mr. Pinter's stage name when working as an actor in the 1950's.
During World War II Harold Pinter registered as a conscientious objector.
Mr. Pinter was known for withholding information about the characters in his play for the audience's pleasure.
The plays Mr. Pinter wrote were usually set in one room.
Pregnant pauses were Pinter's best-known literary mannerism, in fact, an awkward silence suggesting menace was coined as "Pinteresque".The term appears in the the Oxford English Dictionary.
Harold Pinter left his wife for Lady Antonia Fraser, wife of an English conservative politician.
Mr. Pinter was an avid cricketer.
Harold Pinter was awarded the David Cohen Literature Prize for lifetime achievement in 1995 and the Nobel Prize for Literature in 2005.
Zohar – Man of la Book
--- Please like and follow ManOfLaBook.com ---