"If none of these apply we'd love for you to share a fun aspect about your blog or life that may be completely separate from books!"
Between life, work and kids there is very little left (a man needs to eat and has to sleep). My two little monsters keep me busy and I cherish every moment even when I get mad and the wife needs attention every now and then also.
Sometimes, we even get to talk during dinner or before going to sleep.
Sometimes…
The last year saw some great changes. I started a new job and we moved to a new state. I have moved several times during my life but always to a place where I knew friends and had family. This time we moved to a new place with no one but our small nuclear unit.
To be honest it was much more difficult than I imagined – but we survived and we will thrive even though we have to start all over again (we lost a ton of money on our house).
One of the things I had to put on hold was my wood working – which left me more time to read. Below are some pictures of projects I worked on, hopefully I'll be able to make some more sawdust when we are able to purchase our own home – again.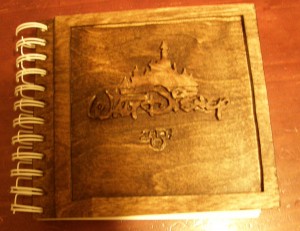 Disney Autograph Books – Cover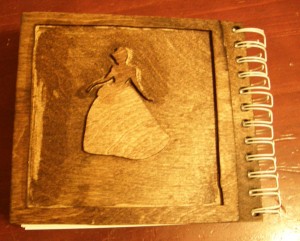 Disney Autograph Books – Back Cover 1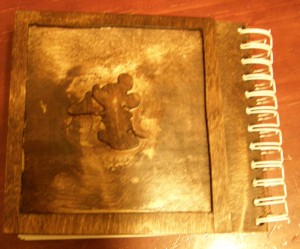 Disney Autograph Books – Back Cover 2
Doll's Bed (size for American Girls dolls)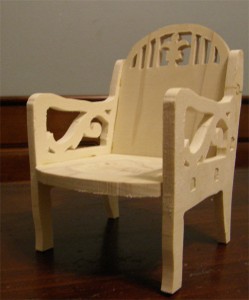 Doll's Chair (size for American Girls dolls)
Hangers
Various Puzzles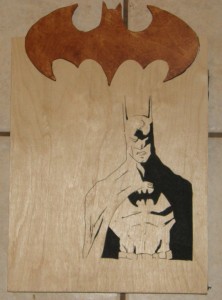 Batman Picure
Robin Picture

Alphabet Snake Puzzle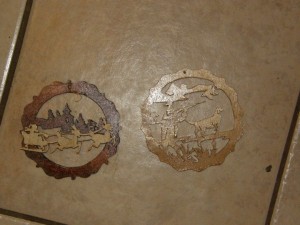 Various Christmas Ornaments (some for ornaments swaps)
State quarters map.
Made of made of 3/4″ oak, mahogany, purple heart, yellowheart, cherry, poplar, lacewood, American holly and pine. There is no paint on the map, it's all natural color of the wood. To get a reference for the size, each hole fits a quarter.
Hawaii is made of Yellowheart inlaid into Lacewood.
Fits the 112 coins issued by the US mint (50 states, six US territories x 2 because they were created in two different mints in Denver & Philadelphia).
--- Please like and follow ManOfLaBook.com ---