Today's topic on Armchair BEA is out of my league, the question is about favorite fantasy/sci fi / horror etc.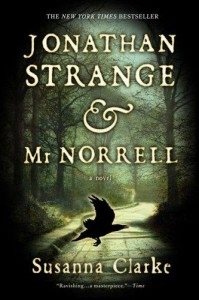 My brain is not wired for these type of stories, once in a while I can read a magic book like Jonathan Strange and Mr. Norrell but that's just about it. I tried to read Lord of the Rings several times, including listening to the audio book, because people told me how great it was and I kept thinking I was missing something.
But I couldn't get 100 pages in.
Same with Game of Thrones.
Same with Harry Potter.
There are two genre fiction I like to read, those taking place in or around World War II – a subject which I'm fascinated about and novels about espionage (which are usually set around that time as well).
But let's face it, a good book is a good book regardless of genre. Sure we're able to narrow down what we want to read based on a myriad of factors (author, cover, blurb) including genre.
--- Please like and follow ManOfLaBook.com ---