Books are important parts of any literature lover's home, but over time, a simple row of books can start to feel stale. Every now and then, you may wish to spruce up your bookshelf or display. Thankfully, there are plenty of creative ways to transform your book collection into a pleasing and eye-catching home library.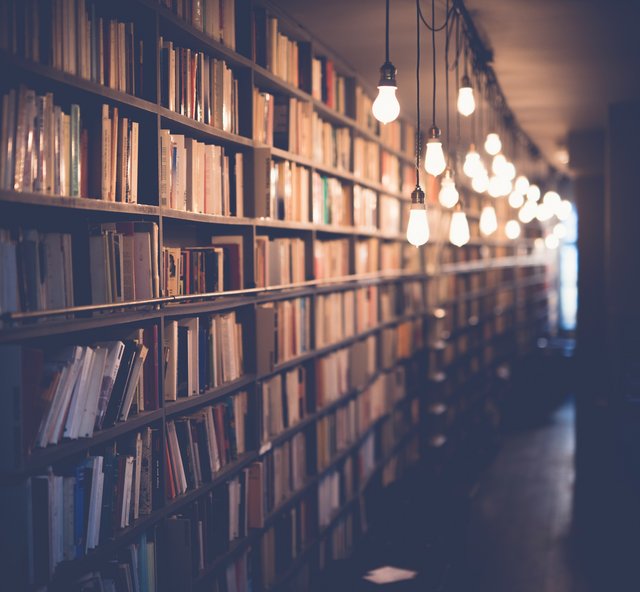 Janko Ferlič on Unsplash
How to Choose the Best Shelves
First, you'll need to consider your shelves. There are so many shelving styles out there that it can be difficult to choose which kind is best for you. Here are some suggestions and visual inspiration for picking the perfect bookcase to house your novels.
Floating Shelves: Floating shelves add to a clean and modern aesthetic. They may not be able to hold as many books as a large bookcase, but they can create an interesting and stylish display for a select portion of your collection.
Corner Shelves: Corner shelves are perfect for saving space in small rooms as well as creating cozy reading nooks in larger rooms. This style of shelving tucks your books into a designated corner, and when paired with comfortable chairs and reading lamps, will invite guests to peruse your library.
Contemporary Shelves: Picking unique shelves with geometric or unconventional shapes is a great way to draw interest to your book collection as well as spice up your interior decor. This style of shelving may fit best with modern classics and contemporary novels.
Antique Display Cabinets: A large, ornate display cabinet is perfect for collections that have been built up over the years. A display cabinet introduces sophistication to your home and pairs well with other traditional furniture.
How to Create Interesting Arrangements
Even with the perfect shelves, it can be hard to decide how to arrange your books. Every now and then, you may have the urge to switch up your arrangement. For example, you could try organizing by author name instead of genre. Here are some other suggestions for revamping your bookshelf display:
Coordinate by Color: Try pairing books of similar colors. Create sections on your shelf dedicated to each color, or create a rainbow display. Alternatively, pick out books that match the color scheme of your room and turn them outward to show off the covers. Identify an accent color you'd like to introduce, and display the covers of books with that color as well.
Create a Book Gallery: Instead of coordinating by color, you can also choose a subject matter, theme, or simply the books with the most interesting colors to display. Add some art pieces to your shelves to enhance the gallery-like feel of your shelves. Every couple of months, rotate out the books you display to keep things fresh.
Add Plants: Not only do house plants have positive effects on mood, but they also look great next to books. Add a plant or two in between your rows of books or sit plants on top of your bookcase.
Vary the Orientation: An excellent way to add variety to your bookshelf is to change the orientation of your books. Place some books vertically and stack others horizontally. Then add personal items, like vases or family photos, on top of the horizontal stacks.
How to Decorate Off the Shelves
What if you're running out of room on the shelves, or want to incorporate books in other areas of your home? Books displayed in different areas bring a cultured feel to your space and encourage you to read no matter where you are in the house. Here are some pointers for decorating off the shelves:
Book Pedestals: On a console table, stack a small collection of books. Choose picks with interesting and colorful spines, pairing them by color, subject, or author. Then, place a lamp or sculpture on top of the stack. This type of arrangement incorporates books naturally into your home decor.
Book Baskets: To create a little movable display, find a wire basket and put a small group of books inside. You can move the basket around from the bookshelf to side tables to the coffee table, depending on your preference.
Coffee Table Displays: The living room coffee table is the perfect place to display large, image-centric books that show off your interests and grab guests' attention. Pick nonfiction books with beautiful covers that relate to your hobbies. These should not only match the atmosphere of your living room, but should pique your interest no matter what page you open to.
Nightstand Displays: To encourage nightly reading, place several books on or below your bedroom nightstand. These can be books you are currently reading or old favorites that you like to return to again and again.
How to Decorate with Antique Books
Finally, what about old books? Antique novels and older pieces of literature hold great sentimental value, yet they can be hard to integrate into a more modern decor style. However, with a little creativity, you can easily draw out new life from your antiques while still preserving their history.
Wooden Shelves: Traditional wooden bookcases have an old-world feel and pair well with old books. When mixing in your old books with newer ones on your shelf, try to use only hardcovers to contribute to that  with that Edwardian library atmosphere.
Tie With Twine: Tie a small group of old books together with loose twine or ribbon. This type of display fits well with a rustic design style, and will look great on a table or shelf.
Historical Vignettes: Why not tell a story with your antiques? On your shelf, create a little vignette by pairing older books with interesting objects such as clocks, pocket watches, and globes.
Old Photographs: To add nostalgia, place old photographs on top of or near your old books. These can be family photos or artistic, black-and-white art pieces.
With these ideas, you're sure to enhance your space and transform your book collection into something new and freshly exciting. So, get to decorating, and show off your favorite reads in the best ways possible.
Images: 1stDibs
--- Please like and follow ManOfLaBook.com ---
Summary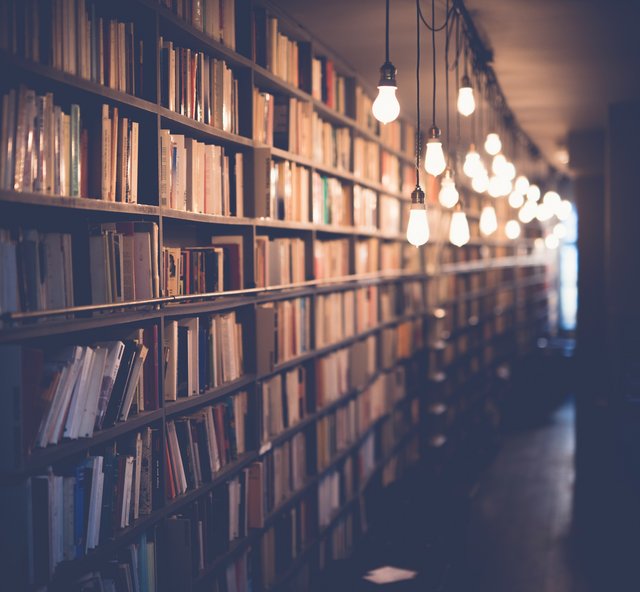 Article Name
Unique Ways to Decorate With Books
Description
Books are important parts of any literature lover's home, but over time, a simple row of books can start to feel stale. Every now and then, you may wish to spruce up your bookshelf or display. Thankfully, there are plenty of creative ways to transform your book collection into a pleasing and eye-catching home library.
Publisher Name
Man of la Book - A Bookish Blog
Publisher Logo