This book was won in a contest for the on LibraryThing.com. We enjoyed this book, and put it in our Little Free Library and it became a hit with the neighborhood kids.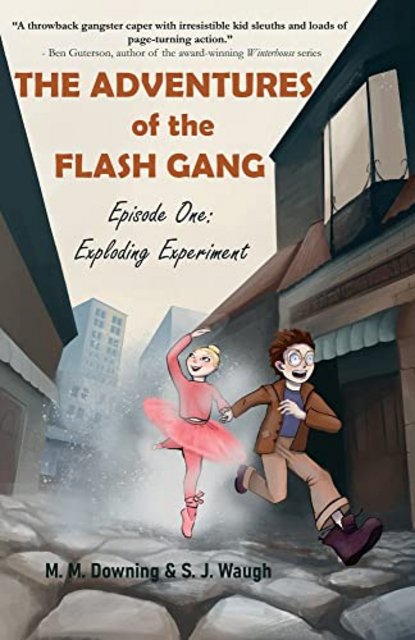 Buy The Adventures of the Flash Gang from Amazon.com*
More Books by M.M. Downing*
More Books by S.J. Waugh*
That brief, blinding dazzle? The blue smudge and lingering stink? The Flash Gang has struck again! They are the most notorious thieves in Pittsburgh, food-stealing crooks the police and newspapers say are highly trained and very dangerous. But eleven-year-old Lewis Carter isn't a thief, he's just homeless and hungry. The Flash is a recipe he invented from bits of his missing father's scientific research. He uses it to pinch his dinners. It's been going pretty well, until now…Now his recipe is stolen, and he is in the clutches of some rather nasty people. Enter tutu-wearing, starry-eyed, and all around extraordinary (she will tell you) Pearl Alice Clavell. She is on a mission to uncover a Nefarious Deed she's convinced involves the Flash Gang. Rescuing Lewis is right up her alley. Truth is, a Nefarious Deed is afoot, one that threatens the entire country. It will take Lewis and Pearl joining forces to save the recipe and themselves against an enemy who will stop at nothing, including kidnapping, and, very possibly, murder.
Buy The Adventures of the Flash Gang from Amazon.com*
More Books by M.M. Downing*
More Books by S.J. Waugh*
--- Please like and follow ManOfLaBook.com ---
Summary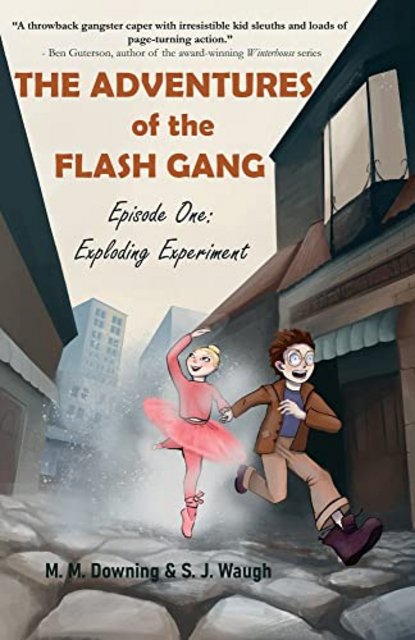 Article Name
Spotlight: The Adventures of the Flash Gang by M.M. Downing, & S.J. Waugh
Description
The Flash Gang has struck again! They are the most notorious thieves in Pittsburgh, food-stealing crooks the police and newspapers say are highly trained and very dangerous
Author
Publisher Name
Man of la Book - A Bookish Blog
Publisher Logo