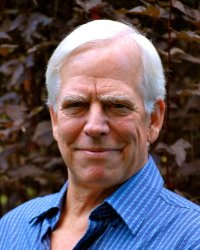 Popular fiction for younger readers has long featured adventurous, resourceful, determined female protagonists, from Lewis Carroll's Alice to L. Frank Baum's Dorothy to Philip Pullman's Lyra to Susanne Collins's Katniss.
Their influence on the culture can be far-reaching. The Wonderful Wizard of Oz was first published, to great acclaim, in 1900.  Four years later, responding reluctantly to the demands of the novel's admirers, the author published a sequel, The Marvelous Land of Oz. Baum's eager, insistent readers would not let him stop there.  His publisher released additional sequels in 1907, 1908, 1909, 1911, 1913, and every year thereafter until 1919, when he died.
My mother, born in 1919, is named Dorothy.  Before the Oz books entered the culture, the name Dorothy, on the list of the most popular girls' names in America, didn't crack the top ten.  (The perennial number one for decades was Mary, another much-venerated character in our literature.)  By 1910, Dorothy had risen to number seven.  By 1919 it was number three, and from 1920 to 1927 Dorothy was number two, after Mary.  Now, almost hundred years later, at the top of the list are Emily, Sophia, Ava, Olivia, and, surprisingly, Madison.  In the 1984 movie, "Splash," starring Daryl Hannah and Tom Hanks, when the mermaid character (Hannah) names herself "Madison," after a street sign in Manhattan, the Hanks character tells her, "But it's not really a name."  It is now.  And Dorothy–after girls' names like Destiny, Kiara, and Hunter–has sunk all the way into the 500s.  It's worth wondering how many little Katnisses there are today in nursery schools all across the country.
For a fiction writer, naming a major character is a significant decision.
Many names come easily as the story develops, but more often they arise only after some thought and calculation.  The inspiration for Polly Lightfoot, my 15-year-old heroine, lies in the tradition of independent teenagers in American fiction like Pollyanna Whittier, Dorothy Gale, and Tom Sawyer–all of them orphans (as are Katniss Everdeen and Harry Potter) who have been sent off to live with relatives, a situation that affords them a kind of de facto independence–and a reader's sympathy–from the start.
Polly Lightfoot is a maiden witch born into a family of witches who live in the Outlying Regions.  The Regions have long been the last free territory in the Christian Protectorates of America, a condition the governing authorities have resolved to end.  On the eve of a military sweep intended to purge the Regions of all "pagans, apostates, and followers of false creeds," Polly's father has sent her to live in hiding with her aunt and uncle in New Florida.  When the story opens, however, Polly has been found out, and now she must
escape her pursuers and make her way home to her people in the north.
Throughout her travails, Polly represents the foundational American ideals of true personal independence: fair-dealing and freethinking. That's why she has a traditional American name, a name that calls to mind a younger, healthier, freer America–in contrast to the crumbling, miserable theocracy depicted in the novel.
My mother's mother died when my mother was four years old.  Bereft, her father, who traveled for business, left little Dorothy in the care of her aunts.
He visited often, and whenever he did he brought his daughter a book or two, from Kipling's Just So Stories and Dodge's Hans Brinker to Robinson Crusoe and Pinocchio to Carl Sandberg and the Brothers Grimm.
Naturally, her childhood collection came include the 14 original Oz books as well as most of the sequels written by Baum's inventive successor, Ruth Plumly Thompson, who produced one a year from 1921 to 1939.  I read them all, of course, and from an early age I liked to imagine that some day I would write my own fantasy.
Polly and the One and Only World is a darker tale than any in my mother's childhood library.  But Polly Lightfoot is a character for our time, one who reflects two somber human obligations we recognize today–to preserve the threatened, nurturing world around us and to protect ourselves and one another from all forms of tyranny.  And that's Polly's mission beyond the fiction, to encourage young readers to uphold their just ideals with resolve, compassion, and dignity.
--- Please like and follow ManOfLaBook.com ---