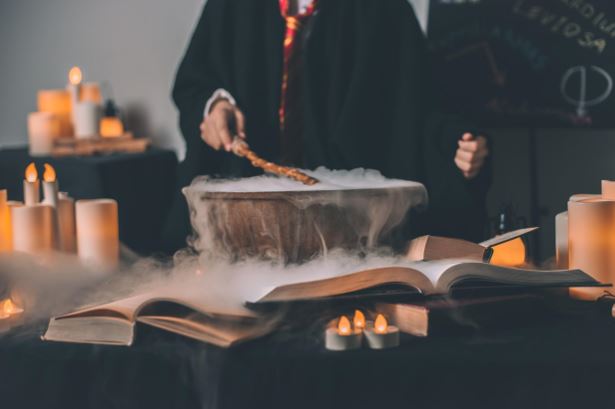 Photo by Artem Maltsev on Unsplash
While fanfiction may make you think of "50 Shades of Grey" or teen fiction brought about in the internet age, fanfiction actually has a rich root in history.
In fact, William Shakespeare has written what some may consider fanfiction. For one of his well-known plays, he actually drew inspiration from Arthur Brooke's The Tragical History of Romeus and Juliet. Even in the ancient times, Virgil penned Aeneid which starred a hero from Homer's Iliad.
The modern-day version of fanfiction began in the 1960s when fans of Star Trek published fanzines. Fanfiction was a big part of those fanzines.
What is Fanfiction
The exact origin of the phrase "fan fiction" isn't known. However, there is proof that it's been used as early as 1939.
Today, fanfiction can be defined as a fictional text made by fans of a movie, TV show, book or any other work of fiction, or even fans of celebrities. Along with fan art, it's deemed as a form of fan labor. Also called fanfic or ff, the creations aren't usually for sale because they contain copyrighted characters and settings.
As many celebrities trademarked their names, it's also unwise to sell fanfictions that feature celebrity names. The same goes for band names.
Why Read and Write Fanfiction
As a form of writing, fanfiction can be a great way to improve. Writers of fanfiction don't have to stress over world building and designing characters as much. In many cases the universe's rules and characters can be defined already.
As a fan, writing and reading fanfics can be extremely satisfying. Fanfiction allows fans to explore "what if" scenarios like what if the villain won instead or what if the main couple didn't end up together. Fanfiction is also often about the community. Being closer to other fans.
Where to Read and Write Fanfictions
You may find snippets or entire fanfictions on Facebook or Twitter. However, if you want the biggest and most diverse collections, you should head to the following platforms.
Archive of Our Own (AO3)
Archive of Our Own, or fondly called AO3 by its users, is among the noteworthy sites for fanfictions. Unlike other platforms, this one has fewer sensors. As a result, it has more types of stories (especially hardcore ones).
The works published on AO3 have better quality than others, too. It can easily beat the other sites in terms of long-form reads. The active community is also a bonus. Perhaps, the only downsides are the lack of messaging system and the inability to join right away.
This site also boasts an active community of readers and writers. The website looks a bit old-school but it's quite easy to navigate. Signing up doesn't take much effort, too.
Unlike AO3 though, Fanfiction.net has many censors. For instance, writers aren't allowed to base their fanfics on real-life celebrities. Authors like Nora Roberts and Anne Rice also didn't want their copyrighted materials as sources for stories posted on the site. Nevertheless, if you're a fan of Harry Potter, you'll find plenty of fanfics on the said platform.
Commaful is relatively new but it's gaining more users as time goes by. What sets it apart from other sites is that it highlights multimedia fiction. Basically, it means you can include GIFs, photos, drawings and videos on your story. If AO3 excels in long-forms, Commaful is taking the lead on one-shots and short reads.
For now, the main disadvantage of the site is that it has fewer users, and thus, fewer stories. The idea of making multimedia content also sounds exciting, but it actually takes some time to learn.
Internationally, Wattpad may be the most popular platform for writing fanfiction and fiction in general. The userbase, however, tends to be younger. It's evident in the number of teen fiction or high school-based stories. It's not also surprising that many fanfictions published therein involve Justin Bieber and One Direction members.
That's not to say that Wattpad doesn't have adult stories. The site has many users and as a result, there are plenty of works for you to read. Sometimes, though, it hard to find quality stories.
What are the Biggest Fandoms
There's no doubt that Star Wars has one of the most dedicated fandoms in history. By now, you've probably seen many Darth Vader and stormtrooper cosplayers in the news and across social media. The fandom is also notable for the number of parodies and fanfictions based on the film series. This has led to many spinoff Star Wars books and more.
All in all, Star Wars fanfics are among the most common on Fanfiction.net. The top five sections on the site, however, include fanfics based on Harry Potter, Naruto, Twilight, Supernatural and Hetalia: Axis Powers.
Based on their activities on social media, the fandoms of Justin Bieber (Beliebers), One Direction (Directioners), Taylor Swift (Swifties) and Ariana Grande (Arianators) are also sizable. You can expect many fanfics based on them.
How to Find and Categorize Fanfictions
Based on the genre of the story
Fanfiction share the same categories as the common works of fiction. You can find romance, horror, fantasy and action/adventure (A/A). The genre of the source material, however, may be different though. For instance, the Twilight series may be fantasy and romance but one of its fanfiction, the earlier version of Fifty Shades of Grey, disregards the fantasy and focuses more on becoming erotica.
Based on the gender/sexual preferences of the main couple
Fanfics are tagged as M/F if they star a heterosexual couple. If the story involves romance between a male and another male, or between a female or another female, it's classified as MM or FF respectively. BL (boys love) and GL (girls love) also serve as alternative tags.
You can use lesbian, gay and bisexual as search terms, too. Some writers even tag their works under LGBTQ if the main or secondary couples are representations of the said community.
Based on the presence or absence of graphic content
If you're into graphical sexual content, look for erotica or adult types of fanfiction. Consider BDSM as well. Smut is another term for fanfiction porn. In case you prefer short love stories without much sex, search for fluff.
Go to this link to learn more about the other types of fanfiction. You can also find additional fanfiction sites on the said article.
Conclusion
Like any other art, fanfiction, at its core, is a form of expression. Most of the time, it showcases the love for a book, TV show, movie, video game or celebrity; other times, it demonstrates one's passion for story-telling.
--- Please like and follow ManOfLaBook.com ---