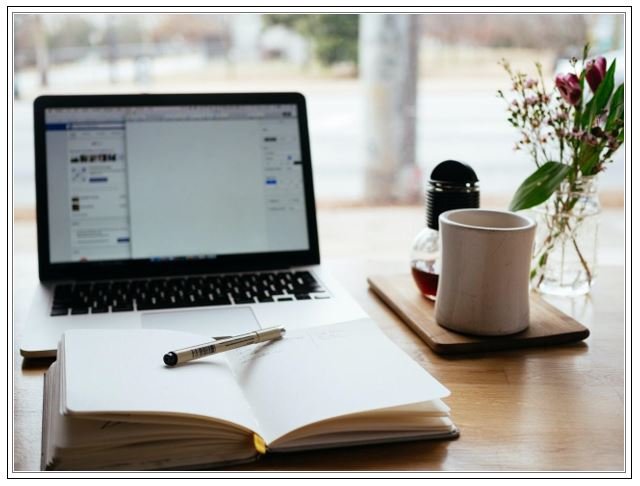 Image Source: Unsplash
Creating a Productive Writing Space
Many writers can feel inspired in almost any space. From the local coffee shop to a bench in the park, it's easy for some to be productive anywhere. For others, though, a dedicated writing space is a necessity.
If you need your own space that allows you to truly stay on task with your writing, the best thing you can do is create it yourself. Since many writers work from home, you can create a productive space that you can go to each day to get your work done.
Deciding What Your Space Needs
The first step in creating a productive space is deciding what it should look like. That mostly has to do with personal preference. But, you can find some inspiration by looking at office ideas online.
While you should feel comfortable in your writing space, it also needs to be functional and conducive to productivity. Keep the following in mind when initially choosing and setting up your workspace:
It should provide you with some privacy
It should be away from areas with heavy foot traffic
There should be room to move around
It should be solely dedicated to your writing
It's up to you to decide what should be included in your space, too. Some people can get by using an existing table and chair from their home. Others need an actual desk and office chair. Consider what would make you most comfortable throughout the day. The last thing you want is for something as simple as where you're sitting to become a distraction or a setback.
If you live in a small apartment or house, your workspace doesn't need to be an entire room. If you share a living space with others, that might not even be a possibility. So, get creative – it's what writers do best!
Dedicating a corner of your bedroom or even a closet to your work can be effective. You can essentially make any area a creative, productive writing space by adding in a few details to make it feel more like your own.
Remembering the Details
A writing space is about more than just a solid desk and comfortable chair. Designing a functional space is only half the battle. To be productive, you have to be motivated and even inspired. A stark office with no "feeling" makes it difficult for the creative juices to start flowing.
So, make sure you add some personal touches to your writing space. Think about the things that inspire you, including:
Photos of friends and family
Inspirational quotes/images
Meaningful trinkets
Artwork
Framed pieces of your published work
Plants or flowers
Adding personal items to your office can improve your mental health while you're working. That doesn't mean you should clutter your space. But a few things that inspire you and make you feel more at home can make a big difference in your productivity. Even adding convenience features like a mini-fridge or small coffee maker can make you feel more comfortable. They can also improve your productivity since you can grab something to eat or drink quickly without having to peel away from your work.
Avoiding Lingering Distractions
Even if you have the perfect setup, you're still human. Distractions will happen. It will be easier to stay focused some days and easier to daydream on others. So, doing what you can to eliminate those distractions will keep your writing space as productive as possible.
A good place to start is by limiting your technology use. You might need your phone or tablet to connect with clients throughout the day. But, consider the fact that the average person checks their phone 47 times a day.  If you're working for several hours straight, that's a lot of unnecessary screen time, and you could quickly get "sucked in" to social media, emails, or news articles. Keeping your smartphone or tablet out of sight as much as possible will make it easier to stay focused.
You can also get distracted by things lying around your desk or office space. It's not enough to just create a space and "let it go." Keeping it organized and getting rid of clutter will offer you a clean place to work where you can focus on the task at hand.
If you feel yourself getting distracted or daydreaming during the day, you don't have to fall into that trap. Take frequent breaks. Stand up and stretch, or go have lunch with a friend. Staying social as a writer is hugely important for creativity, productivity, and mental wellbeing.
Using these suggestions, creating a productive writing space at home is easy. It will allow you to do what you love in a controlled environment, so you can stay inspired, get the job done, and enjoy a better work-life balance.
--- Please like and follow ManOfLaBook.com ---
Summary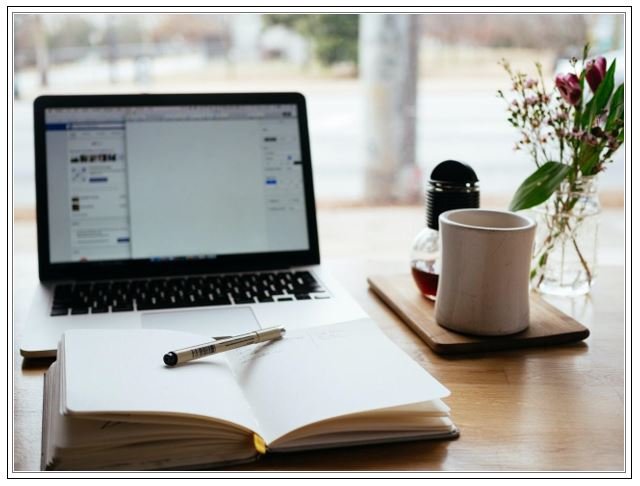 Article Name
Guest Post: Creating a Productive Writing Space
Description
Many writers can feel inspired in almost any space. From the local coffee shop to a bench in the park, it's easy for some to be productive anywhere. For others, though, a dedicated writing space is a necessity.
Author
Publisher Name
Man of la Book - A Bookish Blog
Publisher Logo