Samuel Taylor Coleridge (21 October, 1772 – 25 July, 1834 was an poet and philosopher from England. He is best known for his poems Kubla Khan and The Rime of the Ancient Mariner.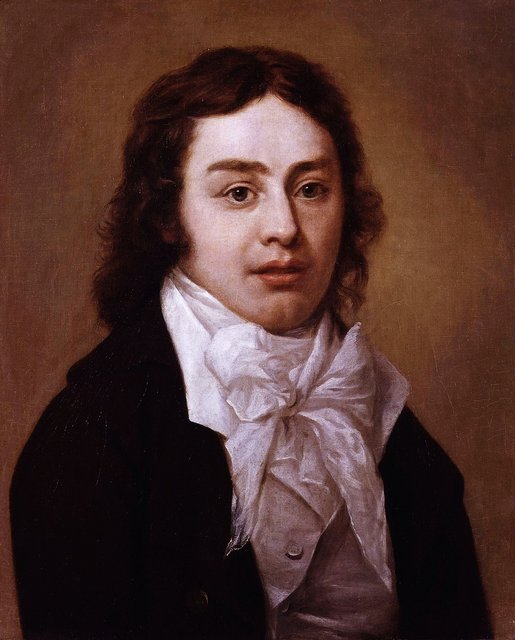 By Pieter van Dyke – http://www.zeno.org/Literatur/I/coleridg.jpg, held at the National Portrait Gallery, Public Domain, Link
1)       Samuel Taylor Coleridge was the founder of the Romantic Movement in England.
2)      William Wordsworth was his friend. Together Wordworth and Coleridge published a collection of poems which did not sell well at first. The collection contained The Rime of the Ancient Mariner.
3)      While in college, Mr. Coleridge planned to start a utopian commune in Pennsylvania.
4)      Mr. Coleridge coined the phrase "suspension of disbelief" among others.
5)      The poet wrote Kubla Khan in 1797, however the famous poem was published in 1816 when Lord Byron persuaded Mr. Coleridge to publish it.
6)      The poem Kubla Khan, Mr. Coleridge claims, was the result of an opium induced dream.
7)      Mr. Coleridge was a famous and gifted literary critic.
8)      Known as a meticulous poet, Mr. Coleridge was known to rework his poems more than any other contemporary poet.
9)      The world "bipolar" was first used by Mr. Coleridge in 1810
10)   Mr. Coleridge was so critical of the bad literary taste of his contemporaries that he thought that would mean a continued desecration of literature.
Zohar – Man of la Book
--- Please like and follow ManOfLaBook.com ---