Fyodor Dostoevsky(11 November 1821 – 9 February, 1881) was a Russian novelist known for such classics as Crime and Punishment and The Brothers Karamazov.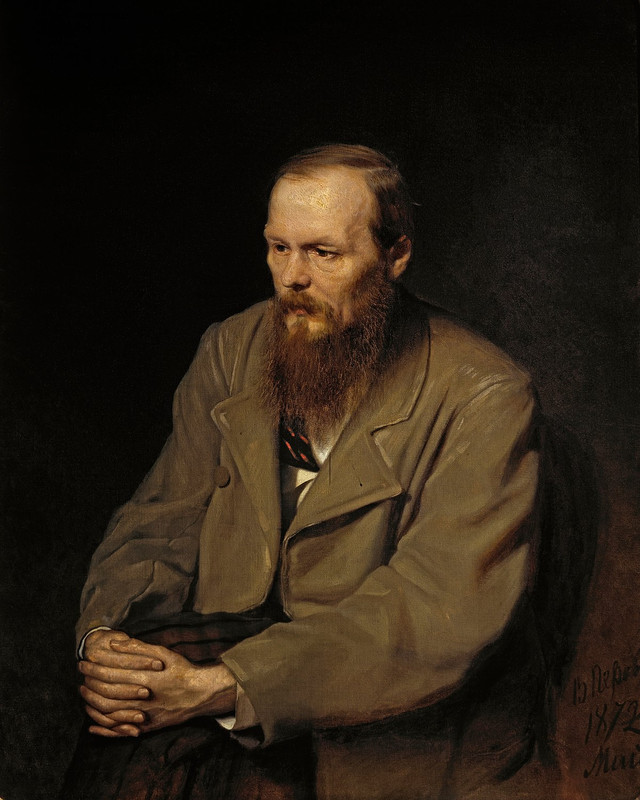 By Unknown – kgHBFHS7SpcayQ at Google Cultural Institute, zoom level maximum, Public Domain, Link
Doestoevsky's father, a staff doctor of a Moscow hospital, was a cruel man. He was murdered by his serfs when the author was 18 years old.
His professional training was that of a military engineer.
Crime and Punishment was originally intended to be two separate books.
Born as Theodore Dostoevsky, the author had a speech impediment and couldn't pronounce to "th" sound. He changed his name to Fyodor instead.
After joining a radical socialist group, Dostoevsky was subjected to arrest, torture (including a mock execution), and exile to Siberia. The experience cost him 10 years and is at the root of his writing.
Dostoevsky was a devout orthodox Christian man and it shows in his books.
Many scholars believe that the author is one of the greatest psychologists in literature.
Much of Dostoevsky's works are prophetic.
Throughout his career, Mr. Dostoevsky was sensitive to the opinions of critics.
He died soon after The Brothers Karamazov was published, at the height of his career.
Zohar – Man of la Book
--- Please like and follow ManOfLaBook.com ---