About Blood Trails – the first of a new thriller series by Diane Capri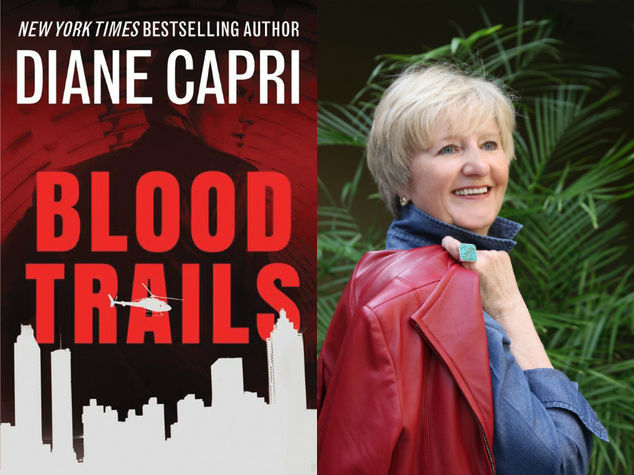 Michael Flint is the heir hunter of last resort. A forensic genealogist and former clandestine agent specializing in high-end private investigations, he promises clients he can find anyone, anytime, anywhere—dead or alive. Laura Oakwood stands to lose more than $50 million in mineral royalties if she's not found within seventy-two hours. But she presents an extra challenge: she's been running from the law due to her involvement in a deadly armed robbery twenty-eight years ago.Texas oil baron Sebastian Shaw desperately needs Laura's signature to take over her family's oil fields. And Shaw's bitter rival, Felix Crane, will do anything to keep that from happening. In a hunt stretching from dusty, hot West Texas to snowy Saskatchewan, Flint finds himself caught in the cross fire between dueling tycoons and avaricious mercenaries out for their own piece of the pie.
On Flint's side? A knack for keeping himself alive, a hard-won moral code, and buried questions about his own family that drive everything he does. As Flint tracks Laura, he delves into his own murky history, whose secrets he is only now beginning to uncover.
--- Please like and follow ManOfLaBook.com ---