BAND (Bloggers' Alliance of Nonfiction Devotees) is a group of people devoted to reading and discussing nonfiction and to promote its nonboringness. Its brilliant! Each month they post a question which other members answer.  BAND's brilliant leader is Kim @ Sophisticated Dorkiness. Check her blog out!
The post today is about upcoming new non-fiction books which you are excited about?
I do read a lot of non-fiction books, not solely because I don't like to box myself into a corner, but I do like to learn something…anything … from my reading. One could argue that you cold learn as much from fiction books as you do from non-fiction, but this isn't what this post is about.
I'm always on the lookout for interesting books, the thing is I never know what would I would find interesting, there is no genre or subject. Sometimes I get on a kick, for instance a few years ago I read any book which deals with the American Civil War, then moved on to the Civil War Generals' biographies, then to the American Revolution, then to simple physics – no rhyme or reason.
Without further ado and not in order, here are five books which either have recently come out, or are about to come out, which I am looking forward to reading.
Were the D-Day landings saved from failure because of a lone secret agent?

Agent Garbo tells the astonishing story of a self-made secret agent who matched wits with the best minds of the Third Reich — and won. Juan Pujol was a nobody, a Barcelona poultry farmer determined to oppose the Nazis. Using only his gift for daring falsehoods, Pujol became Germany's most valued agent — or double agent: it took four tries before the British believed he was really on the Allies' side.

In the guise of Garbo, Pujol turned in a masterpiece of deception worthy of his big-screen namesake. He created an imaginary million-man army, invented armadas out of thin air, and brought a vast network of fictional subagents whirring to life. His unwitting German handlers believed every word, and banked on Garbo's lies as their only source of espionage within Great Britain.

For his greatest performance, Pujol had to convince the German High Command that the D-Day invasion of Normandy was a feint and the real attack was aimed at Calais. The Nazis bought it, turning the tide of battle at the crucial moment.

Based on years of archival research and interviews with Pujol's family, Agent Garbo is a true-life thriller set in the shadow world of espionage and deception.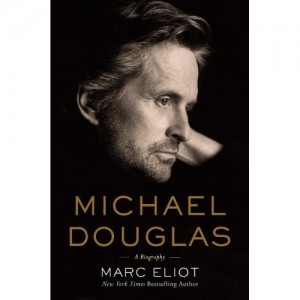 Michael Douglas had a fascinating  career and I'm sure a fascinating life. I have read one other book by Mr. Eliot about Clint Eastwood and am looking forward to read this one.

The inspirational real-life story of the man behind the beloved movie Rudy, his continued determination to make his dreams come true, and how you can dream big too.

 How does a lower middle class kid, who suffered through school with undiagnosed dyslexia, get into Notre Dame and become the inspiration for millions in a Hollywood film that has become one of the most inspiring sport movies ever made? He never gave up.

For the first time, read Daniel "Rudy" Ruettiger's real life story and learn the behind-the-scenes details of the ten years it took to make the movie and how that tossed him into a new career of public speaking that continues on stages today alongside world-class leaders and speakers.
I read a previous biography of John Quincy Adams by Paul C. Nagel and thought it was fantastic. This new biography, albeit shorter did pick my interest.
He fought for Washington, served with Lincoln, witnessed Bunker Hill, and sounded the clarion against slavery on the eve of the Civil War. He negotiated an end to the War of 1812, engineered the annexation of Florida, and won the Supreme Court decision that freed the African captives of The Amistad. He served his nation as minister to six countries, secretary of state, senator, congressman, and president.

John Quincy Adams was all of these things and more. In this masterful biography, award winning author Harlow Giles Unger reveals Quincy Adams as a towering figure in the nation's formative years and one of the most courageous figures in American history, which is why he ranked first in John F. Kennedy's Pulitzer Prize–winning Profiles in Courage.

A magisterial biography and a sweeping panorama of American history from the Washington to Lincoln eras, Unger's John Quincy Adams follows one of America's most important yet least-known figures.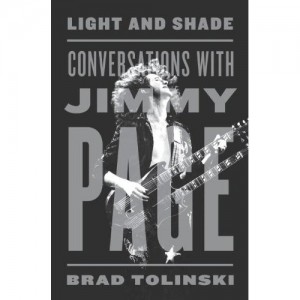 It's Jimmy Page man – 'nuff said!
This "oral autobiography" of Jimmy Page, the intensely private mastermind behind Led Zeppelin—one of the most enduring bands in rock history—is the most complete and revelatory portrait of the legendary guitarist ever published.
So tell me, which upcoming non-fiction books do you recommend?
Zohar – Man of la Book.
--- Please like and follow ManOfLaBook.com ---