#5 Vicomte de Valmont from Les Liaisons dangereuses by Pierre Choderlos de Laclos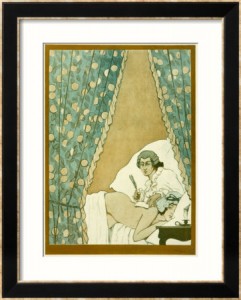 Not only does Valmont "valentines" every woman he sets out to get (as well as use them as a writing desk), he also convinces their husbands that he has been the one that was wronged. (Image from http://www.art.co.uk/products/p13410874-sa-i2660954/manuel-orazi-le-vicomte-de-valmont-uses-his-mistress-opera-as-a-writing-desk-whilst-writing-to-the-virtuous-mme.htm)
---
#4 Quasimodo from The Hunchback of Notre Dame by Victor Hugo
Quasimodo loves Esmeralda so much, that he carries the little bitch's body, lays down next to her and happily dies. While I love my wife dearly, necrophilia is where I draw the line…
---
#3 Mikael Blomkvist from The Millennium series by  Stieg Larsson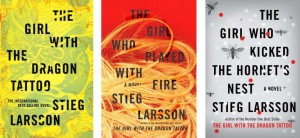 In the immortal words uttered by Carl Weathers in Predator "sexual tricerisaurus".  Some say that Stieg Larsson will describe Blomkvist in one word "me". However you want to categorize Mikael Blomkvist, his nonchalant way of getting almost every fictional woman in the trilogy into his bed is uncanny, predictable and awe (or is it oh?) inspiring.
---
#2 Superman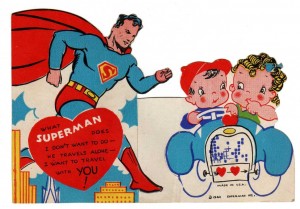 Don't you sometimes wish you could be a fly on the wall. I'm not talking about super powers, but simply change your hair, put on a pair of fake glasses and suddenly no one knows who you are. How Clark Kent does it is still an unsolved mystery but the fact remains that he does. After many girlfriends, strangely many with the initials of LL (Lana Lang, Lori Lemaris) the Big Blue Schoolboy is busy as ever.
---
#1 d'Artagnan from The Three Musketeers by Alexandre Dumas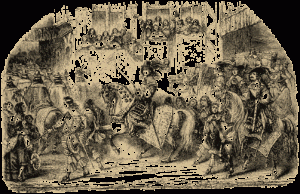 When we first meet d'Artagnan he is riding a lame horse which his father gave him. The short tempered protagonist gets quickly into his first fight (and loses miserably) when someone makes fun of his horse. Now,imagine if a man that loves his horse that much, what would he do for a woman?
Zohar – Man of la Book
Related articles
--- Please like and follow ManOfLaBook.com ---