I suddenly developed an interest in cooking. Not your everyday variety, but a few things which are a hit in our house and in parties. I make a great BBQ eggplant sandwich, decadent pear with bacon appetizer (goat cheese and honey … it works) and am the master of all omelettes.  Being raised outside of the US usually  means that you get used to unheard ingredients like "fresh vegetables" and "crap free meat" and such other hard to find items.
My beloved wife (may she live a long life) is a most excellent cook and baker and is always on the lookout for new, healthy recipes. Which means that her cheapskate of a husband is always on the lookout for free cookbooks. Being  kind-hearted-cheap-man I am sharing some of my great finds with you today.
At the time of this post, the books below were free — please check before downloading.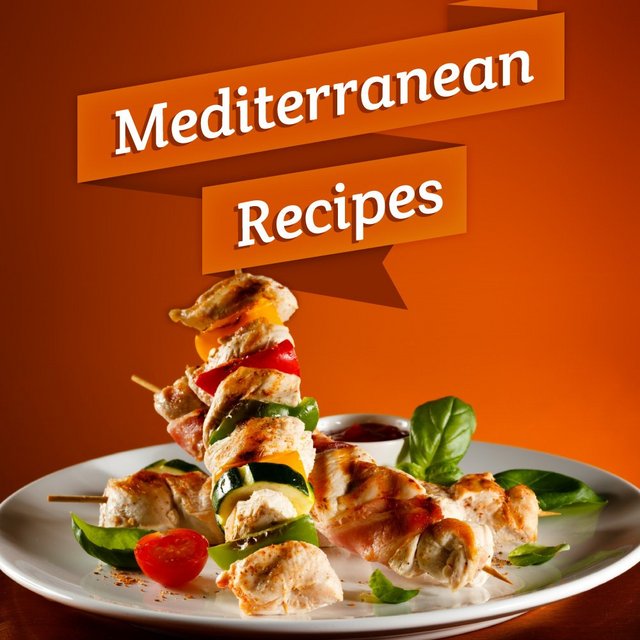 Ever wanted to try the best Middle Eastern recipes? This book is just for you!
This ebook contains the best recipes for the best dishes, as chosen by the chefs.

* More than 50 BEST recipes!
* Detailed Description and Pictures!
* Professionally selected!

Table of Contents
First: Main Dishes

– Tawook
– Beef Kabab
– Kibbeh
– Iraqi Beef and Potato Kubba
– Moroccan spicy shrimp on rice
– Lebanese Lemon and Garlic Shrimp
– Egyptian Fried Shrimp
– Koushari
– Algerian Couscous Vegetable Stew
– Chicken with Tabbouleh
– Falafel
– Egyptian Molokhia with Rabbit
– Gulf Chicken Makboos
– Jordanian Maklouba Chicken
– Stuffed Grape Leaves
– Moroccan lamb rice
– Tomato Couscous with Herbs
– Bessara
– Vegetarian bean purée with chili and parsley
– Couscous with spinach
– Ful Mudammas
– Iraqi Iroog Bread
– Moroccan Harsha Bread
– Samboosak
– Beef Pastry Squares
– Lebanese Meat and Tomato Pies
– Lebanese Flat Pita Bread

Second: Soups & Salads

– Baba Ganoush
– Egyptian Cauliflower Soup
– Lentil and vegetable soup
– Syrian Tomato and Rice Soup
– Lebanese Artichoke Soup
– Algerian Egg and Meatball Soup
– Iraqi Biryani
– Algerian Rice Salad
– Lebanese Feta Salad
– Fattoush salad
– Chickpea, Tomato and Olive Salad
– Moroccan Sweet Potato and Raisin Salad
– Tunisian Carrot Potato and Egg Salad
– Tabouli salad

Third: Sweets & Desserts

– Basbousa
– Baklava
– Egyptian Banana & Nuts Katayef
– Egyptian Pumpkin and Nuts Pudding
– Mahallabia
– Algerian Makroud Cookie

Fourth: Spices

– Baharat Spice
– Harissa Paste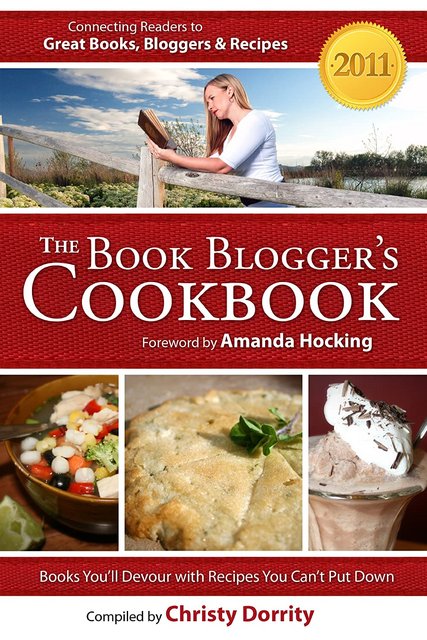 The 2011 Book Blogger's Cookbook (The Book Blogger's Cookbook)

by Christy Dorrity (Author, Photographer), Amanda Hocking (Foreword), Devon Dorrity (Illustrator), Jason Morrison (Photographer)
Great books, bloggers, and recipes meet in this fresh and unique cookbook that helps you experience books, not just read them.

Books were selected from the author's book review blog and paired with delectable recipes like "Fairy Touched Calico Brownies" from the Fablehaven series by Brandon Mull, "7-Day Layer Dip" from Lauren Oliver's Before I Fall, and "I Hate Chocolate Cake" from Amanda Hocking's Switched.

Mouthwatering photos complement every recipe.

The 2012 Book Blogger's Cookbook is now available and includes a foreword by David Farland, award winning, New York Times Bestselling author.

The 2011 Book Blogger's Cookbook includes a foreword by Amanda Hocking, author of the USA Today Bestselling Trylle Trilogy and showcases over seventy reviews with links to book review blogs and author websites.

"A surprisingly large number of recipes from this collection caught my attention. Even better each one I tried out turned out great. The favorite recipe was the Fablehaven Mint Brownies. The recipe turned out great the very first time and had an appropriate amount of mint flavor. I definitely recommend downloading this unusual collection. You'll get access to recipes worthy of repeat usage and might even find some interesting new reads if you're lucky."
~Heidi Sue Roth, Midwest Book Review

**If you love young adult books, you'll love the cookbook***

Whether you're a food lover, an avid reader or a book blogger, there's something for you in The 2011 Book Blogger's Cookbook.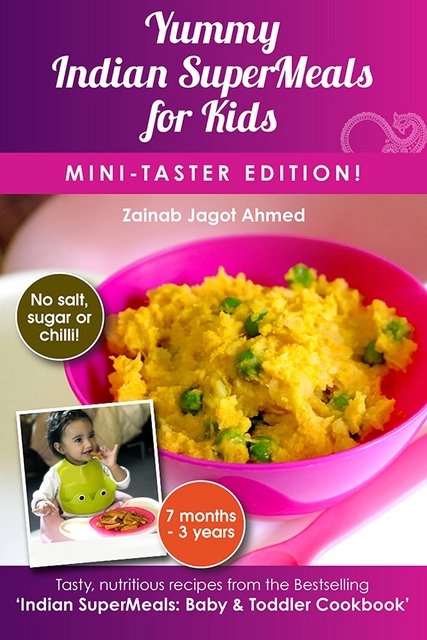 'Yummy Indian SuperMeals for Kids: Mini-Taster Edition!' is a tiny glimpse into the bestselling 'Indian SuperMeals: Baby & Toddler Cookbook', the UK's FIRST Indian baby cookbook written by Zainab Jagot Ahmed.
Containing a small selection of tasty recipes from 'Indian SuperMeals: Baby & Toddler Cookbook', this 'mini-taster edition' allows you to try out some recipes for your baby and toddler to give you an idea of the delicious, adventurous Indian delights the main book has to offer.
With nutritionists recommending a reduction in the amount of salt and sugar children consume, Zainab Jagot Ahmed uses aromatic spices as an alternative and in doing so, produces some absolutely scrumptious meals without the use of salt, sugar or chilli.
All recipes have been carefully adapted to suit babies and toddlers little taste buds without overwhelming them.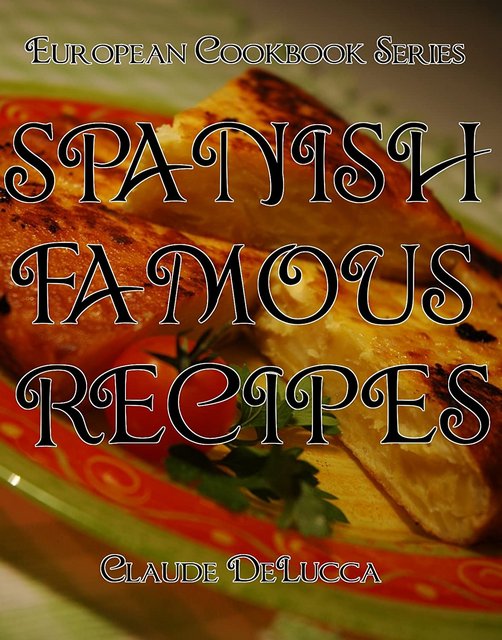 European Cookbook Series: Spanish Famous Recipes
by Claude DeLucca
European Cookbook Series: Spanish Famous Recipes containing more than 210 famous recipes from Spain, in some big categories: Soups and stews (Royal soup, Seed broth, Cold milk soup, Frogs leg soup, etc), Fish (Stock for boiling fish, Roast shad, Cod in sauce, Harlequin of cod, Codfish pie, etc), Eggs (Huevos a la mode, Eggs modern style, Eggs toledo style, Eggs in burnt butter, Eggs garnished, etc), Meats (Pot pie, White petticoat pies, Sausage bread, Veal with asparagus, Calves' brains, etc), Cream sauce (Fish sauce, Sauce for omelet, Special sauce for meats, Sauce of Catalan, Olive sauce, Radish sauce, etc), Vegetables (Asparagus Andalusian style, Asparagus in sauce, Asparagus in butter, Quilted cauliflower, Fried cauliflower, etc) and many more.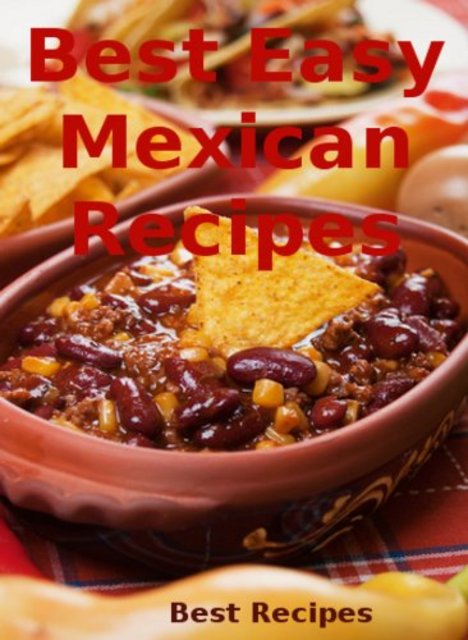 Best Easy Mexican Recipes (Mexican Food Cookbook, Burrito, Nachos, Tacos, Chili, Enchiladas Book)
by Best Recipes
Whip up a South of the Border meal that tastes as good as what you get at a restaurant. Anytime you're in the mood for Mexican food, simply grab this collection of excellente recipes. Each recipe is packed with savory flavor, yet takes very little time to prepare. This is the perfect cookbook for you if like using simple ingredients that you can find at your local supermarket.
Best Easy Mexican Recipes features 44 recipes that you can use to create your very own Mexican dinner night. They're also great for lunch or brunch. Ole!
Here's a quick look some of the recipes in this book:
**Adobe Pie
**Baja Fish Tacos
**Best Beef Enchiladas
**Chicken Nachos Supreme
**Easy Taco Casserole
**El Dorado Chili
**Fantastico Strawberry Margarita Pie
**Hearty Beef Burritos
**Spanish Ranchero Casserole
**Tijuana Wraps
**And much more . . .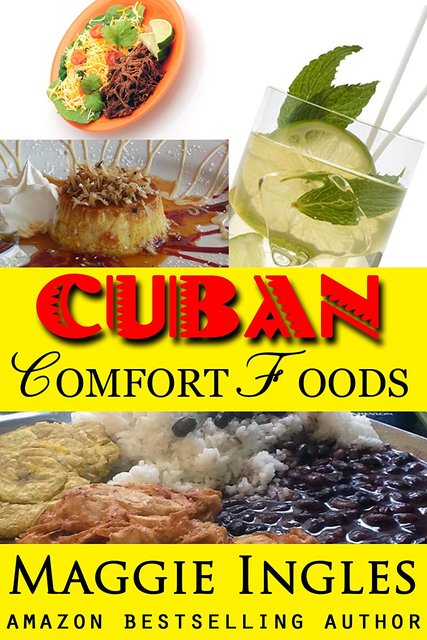 Experience the pleasing textures and flavors of the Caribbean and European Spanish tradition.Learn how to make chorizo-stuffed pot roast, cheesecake custard, homemade mojitos and killer black bean soup.

With so many of these ingredients commonly available in grocery stores, infusing cooking routines with rich flavors using Cuban techniques is easier than ever.

You do not have to board a plane to Miami to get a taste of Cuban comfort food. All you need to do is pick out an easy-to-follow recipe and get started.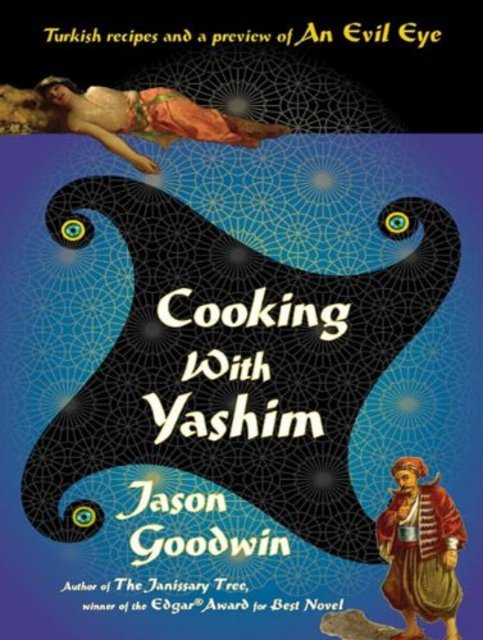 Detective Yashim is more than a sleuth—he's also a great cook. And as the Financial Times says, "What is there not to love in a detective who enjoys cooking as much as he enjoys eating?"

Cooking with Yashim presents a selection of authentic Turkish recipes to celebrate the publication of An Evil Eye, the fourth novel in the series by Edgar Award winner Jason Goodwin.

Like a turban glimpsed on the street, a draft of sweet coffee, or the slender shadow of a minaret, Yashim's dishes help to re-create the flavors of 19th-century Istanbul—its abundance of seasonal vegetables, fresh fish drawn from the waters of the Bosporus and the Sea of Marmara, the ubiquitous soups and grilled lamb, the yogurt, and the spices that scent the air of the Egyptian bazaar.

Goodwin's collected recipes from his previous novels The Janissary Tree, The Bellini Card, The Snake Stone, and An Evil Eye for the first time in this exclusive ebook, complete with an excerpt from Yashim's latest mystery.
Bon appetit
Zohar – Man of la Book
--- Please like and follow ManOfLaBook.com ---