About:
"The Six Wives of Henry VIII" by Alison Weir (Website) is a non-fiction book which tries to navigate through the maze which is known as the "Tudor History".  Ms. Weir tells the collective story of  the six wives of Henry VIII – and no, he didn't had them all executed.
656 pages
Publisher: Grove Press
Language: English
ISBN: 9780802136831
My rating for The Six Wives of Henry VIII – 5Buy The Six Wives of Henry VIII from Amazon.com*
More Books by Alison Weir*
Thoughts:
"The Six Wives of Henry VIII" by Alison Weir is the fascinating history and chronology of the court of Henry VIII, his love life and court intrigue. No wonder Showtime is doing a show about the Tudors; no fiction writer could make this up. This book helps understand the dilemmas Henry VIII was under, dispel myths about him (and royalty) and creates some new ones.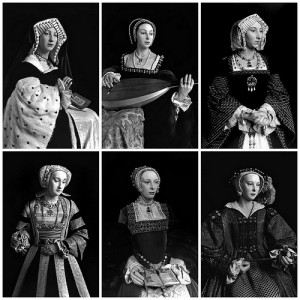 Ms. Weir does a fantastic job of bringing historical figures to life, telling us about the engaging women behind the names with intelligence and zest. The author is careful to distinguish between fact and fiction, and even more careful to inform the reader about "educated guesses". I love the fact that Ms. Weir has included excerpts from letters written by, to, or about the women (they were not all crowned queens as I found out).
The writing style is easy to read and fluid, the facts which Ms. Weir presents are facilitating, colorful and unlocks their complex lives from centuries ago.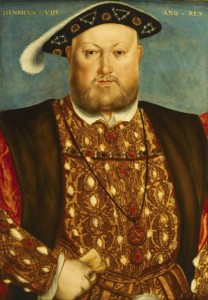 I've learned a lot from reading this wonderful book.
The penultimate battle of the War of the Roses was the Battle of Bosworth, in which Henry Tudor, Earl of Richmond became king when Richard III died in battle. That also makes him the last English monarch, to date, to get his crown on the battlefield – making him King Henry VII. Henry VII's crown was disputed, by extension so was the crown of his son, Henry VIII who needed a son to pass on the crown and avoid a possible civil war – hence the wives.
Synopsis:

The book is divided into three parts.
Part I: Katherine of Aragon -A Spanish princes, daughter of Isabella and Ferdinand, was actually wed to Henry's brother who died before consummating the marriage (that was Henry's reasoning for divorcing her later on). Katherine and Henry were married for 24 years, while being a loving and devoted wife Katherine failed to give Henry a male heir (they had one daughter Mary I aka "Bloody" Mary). To her dying breath Katherine, a devout woman, maintained that she never had relations with Henry's brother and requested to be called "Queen" regardless of the many indignities she suffered.
Part II: The 'great matter' -This part is devoted to Anne Boleyn who had so many stories told about her over the years it is difficult to figure out which ones are actually true and which ones are not. Henry's desire to break his marriage to Katherine and marry Anne eventually led to the break with the Catholic Church. Anne was not a discreet person which allow her political enemies to plant traps which eventually led to her execution – not before giving Henry another daughter, Elizabeth I.
Part III: How many wives will he have? – Jane Seymour (no, not that one), Henry's third wife finally gave him a son Edward VI, however she died shortly after child birth. Anne of Cleves, a German princess, was wed to Henry but they were divorced quickly (6 months or so). Appreciative of Anne's quite compliance Henry provided Anne with money, property and a title. Katherine Howard was a young girl and Henry's next wife, however she was sexually promiscuous. Henry was shattered and insulted by her cheating and beheaded Katherine before she reached her 17th birthday. Henry's sixth wife was Katherine Parr who served more as a nurse to the elderly king, whose health was failing.
Purchase "The Six Wives of Henry VIII"
through the ManOfLaBook affiliate account on:
Amazon |Book Depository US | Book Depository UK
Zohar — Man of la Book
Dis­claimer: I bought this book
*Ama­zon links point to an affil­i­ate account, the money is usually spent on books
Related articles
BOOK BLOGGERS – Have you read " The Six Wives of Henry VIII"? If so link up your review below
--- Please like and follow ManOfLaBook.com ---
Summary
Reviewer
Review Date
Reviewed Item
The Six Wives of Henry VIII by Alison Weir
Author Rating





Product Name
The Six Wives of Henry VIII by Alison Weir