About:
The Lawyer's Lawyer by James Sheehan is a fictional story taking place in present day Florida. Mr. Sheehan works at Stetson University in Tampa, FL and teaches trail law.
416 pages
Publisher: Center Street
Language: English
ISBN-10: 1455508667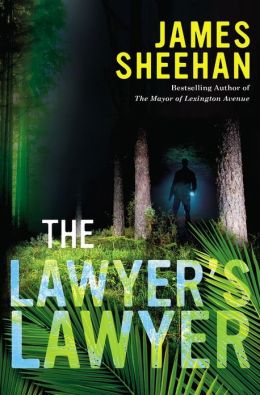 My rat­ing for The Lawyer's Lawyer — 4
Buy this book in paper or elec­tronic format
Thoughts:
The Lawyer's Lawyer by James Sheehan (website | Facebook | @James_Sheehan_) was a delight to read. I got this book a few months ago, but just picked it up and finished it in about two days.
While there are several directions the book pulls the reader towards, the real strength lays in the courtroom drama which Mr. Sheehan so eloquently brings to life. I'll even go further and say that the sidebars the lawyers had while approaching the bench were some of the most interesting, fascinating conversation I've read in this genre.
The author did a great job telling the story while staying away from many technical terms ("legalese") and if used, explaining them almost immediately. The narrative is smooth and eloquent which makes for an easy read despite the setting.
The protagonist of the book, Jack Tobin, is too perfect. He is rich, retired in fact, and only represent clients for charity. Jack has a volatile conscious which makes one wonder how he became not only a successful lawyer, but a "lawyer's lawyer" – the one lawyers themselves call when they get in trouble. The reader is reminded much too often about what a good person Jack is and how selfless he is that it seems unbelievable at times.
Mr. Sheehan did a fantastic job writing a very interesting book. The legal battles between the judge, the defense and the district attorney bring the book to life and reminds the reader that a trial is not necessarily about the accused.
Synopsis:
Jack Tobin, one of the best lawyers in the United States, takes it upon himself to represent a serial killer that he believes to be innocent. The citizens of the town of Oakville are outraged, the Chief of Police is angry and the district attorney is out to get Jack.
The criminal justice system as a whole is not too happy either.
Buy this book in paper or elec­tronic format
Zohar — Man of la Book
Dis­claimer: I got this book for free.
*Ama­zon links point to an affil­i­ate account
--- Please like and follow ManOfLaBook.com ---