While the publishing industry has been going through a confusing sea change, and ways for a writer to get published are multiplying like weeds, some things never change. The first step toward selling and marketing a book is probably trying to find a good literary agent. If you have faith in your book, that is still the smartest thing to do. Not only does a reputable agent have the know-how and the contacts to make a good deal, but having someone in your corner when everything around you is in flux is beyond priceless.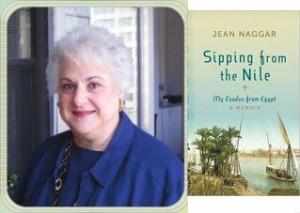 Not everyone comes to publishing as a seasoned national celebrity. The buzzword bandied about in publishing circles is "platform," although once upon a time, building up an author's visibility was a job undertaken by the publisher of a book. Now it is up to authors to find ways to enhance and promote their work. Now, the internet reaches out into the cosmos, providing both a challenge and an opportunity. Many writers today are more savvy than their publishers as to what to do, and how to do it. While I started out seriously technophobic, I acknowledged reality. Swept along by my desire to see my book reach as many readers as possible, I pushed myself well past my comfort zone.
I consider that the best investment a self-published author can make is to invest in a professional designer for a beautiful jacket and interior design. Bookmarks are an inexpensive way to brand the book jacket and should offer links to a website where the book can be purchased. Readers on buses or trains are often delighted to receive a bookmark,  asking eagerly, "are you the author?" and every small effort builds steadily  toward increasing visibility and recognition.
Social networking is all about access and personal communication. First order of business: optimizing social networking; setting up a Facebook page; building up a crescendo of followers on Twitter; posting reviews and recommendations about other peoples' books wherever possible; entering posted discussions, commenting on the comments of others; offering access to reading groups to chat by phone, email, or in person; offering access through professional newsletters, blogs or websites, or sending email blasts to relatives and friends. At events where I read from my book or give a talk, I try to arrive early enough to leave a little publicity package (bookmark, review sheet, author biographical material) on each empty seat, to ensure that the audience takes away a reminder. In other words, anything that gets the writer's name out there is a baby step toward creating a brand, and a platform, both highly desirable commodities.
About Jean Naggar
Jean Naggar was born in Alexandria, Egypt. She grew up in Cairo, moving to England, and then New York City, where she currently resides. She is the founder of the prominent Jean V. Naggar Literary Agency, Inc. Her work has been published in the New York Times, the Village Voice and Publishers Weekly. She is the mother of three adult children and grandmother of seven. Now, she is at last exploring her childhood dreams: to write.
Her memoir of a magical childhood, SIPPING FROM THE NILE, My Exodus from Egypt, is available in print, Kindle and audio versions at the following link: Amazon, or you can visit her at: www.jeannaggar.com and www.JVNLA.com.
--- Please like and follow ManOfLaBook.com ---