Making money from your writing passion can take serious work, creativity, and marketing chops in this day and age. There are countless talented writers out there, which makes standing out hard. That doesn't mean you can't get noticed – far from it. You just need the right game plan and follow through. Below, Man of la Book offers suggestions on how to get your work in front of as many eyes as possible: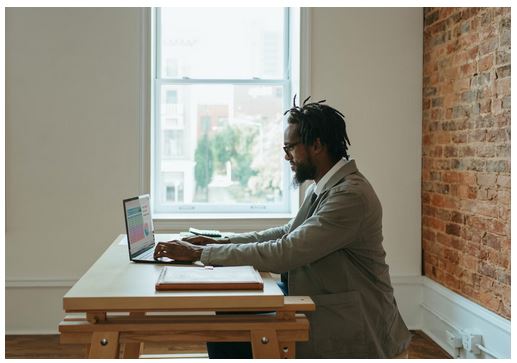 Image via Unsplash
Put yourself online 
The internet can be a writer's best friend. Putting yourself online is an essential first step in getting discovered. First, consider setting up a portfolio website and giving examples of your best work there. Second, consider writing a blog – much like Man of la Book. Last, get on social media and set up pages advertising your work and yourself. All three will allow people to find you, get to know you, and get a feel for what you can do.
Participate in events and competitions 
Participating in writing events and competitions has several benefits. You can win prize money, hone your writing skills, get inspired by other great writers, and attract the attention of the movers and shakers of the writing world. Poets & Writers lists several writing contests, grants, and awards that are worth checking out.
Network 
Networking can be incredibly beneficial to writers. You can get to know your industry, collaborate with fellow writers, find mentors, locate job opportunities, raise your profile, and much more. The Writer's Digest offers several networking tips, including joining a writing class, attending conferences, joining professional organizations, and giving back.
Market yourself 
Marketing yourself can help you find paying clients long-term. It's doubly important if you're planning to go into writing full-time. Some ways to market are making your website SEO-ready, purchasing paid ads, guest blogging, and email marketing. Traditional marketing methods – like getting a business card and flyers – can also be effective.
Get published
Getting yourself published is wonderful for your reputation. Mentioning the names of reputable publications on your resume and portfolio can make you seem more credible to clients. There are countless places you could get published – literary journals, magazines, news sites, blogs, and more. Many publications will pay you. Contributing to a good publication for free can also be a worthwhile use of your time.
Write about what you know 
Creating valuable content about a certain niche and sharing it in various ways is always a good idea. It will establish you as an authority in that niche and, eventually, draw in customers and clients who want writers who specialize in it. This could be anything you have experience with or have studied about. Specializing in other ways – like picking up technical writing or academic writing skills – can also help you become established.
Set up a writing business 
If you're truly serious about making money from writing, consider setting up a writing business. This will help you value your work and put you in a practical, money-making mindset. Consider writing a business plan, which will help you detail your monetization strategy, services, ideal customers, financial projections, and more. Business News Daily shows you how to write a good plan.
Use e-signing for contracts
Don't forget to draw up terms and contracts for clients. This will help you get paid on time, avoid flaky clients, and take action against clients who don't pay as promised. With online e-signing tools, you can create and share contracts with clients easily. Said tools allow you to fill out and sign forms digitally, without you having to print anything out. After e-signing, you can securely share your PDF files. Click for more info.
Conclusion 
Don't get discouraged if you don't get immediate results or people don't immediately take to your work. Getting discovered may take some time and effort, but good writers are always eventually noticed. Keep working on your skills, treat it like a business, use e-signing for contracts, believe in yourself, and keep moving forward.
--- Please like and follow ManOfLaBook.com ---
Summary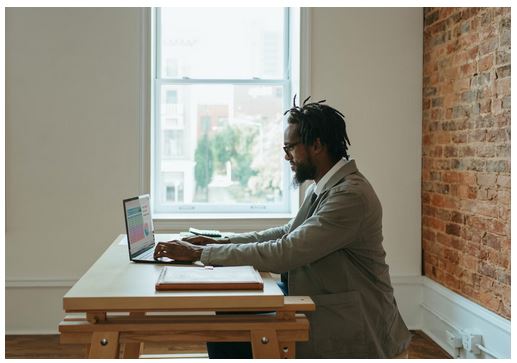 Article Name
How Writers Can Get Noticed
Description
There are countless talented writers out there, which makes standing out hard. That doesn't mean you can't get noticed – far from it.
Author
Publisher Name
Man of la Book - A Bookish Blog
Publisher Logo