As a writer, you might be completely passionate about what you do. Writing could be your profession as well as your hobby, so you spend most of your days in front of a computer or penning your latest thoughts into a notebook.
While there's nothing wrong with being passionate about your craft, you could be doing more harm than good if you aren't striking a balance between your writing and personal life. It's not uncommon for writers to experience burnout when they're working all the time. That can stifle your creativity, contribute to fatigue, and eventually make you less excited about something you once loved.
So, what can you do to find that balance and set boundaries for yourself? How can you tell if you're on the verge of burning out, and what should you do to put a stop to it? Let's dive into easy ways to level out your work life and personal life.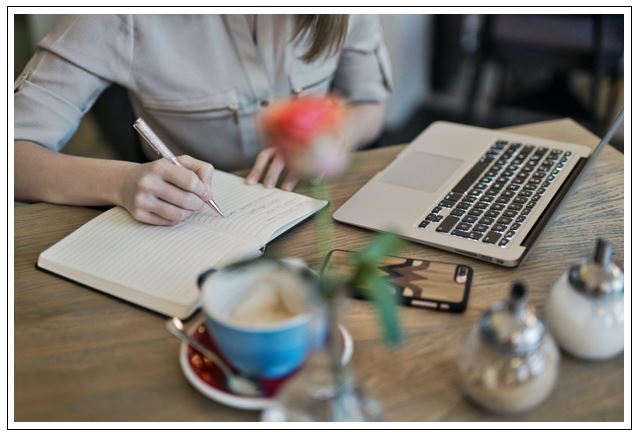 Image Source: Pexels
Know the Signs of Burnout
If you're behind your desk right now thinking this is silly, hit the proverbial "pause" button. Do you find yourself working more often than not? When was the last time you did something for yourself that didn't involve writing? How long has it been since you've spent time with friends?
More importantly, are you taking care of yourself, or is writing consuming your whole life?
Depending on how you answered those questions, you could be experiencing burnout (even in its early stages) without realizing it. Unfortunately, it will only get worse unless you do something about it. So, the first step in balancing your writing and personal life is to recognize when writing has become too much. Some of the most common signs of burnout include:
Reduced performance
Physical symptoms
Emotional exhaustion
Once you understand some of these signs, you'll know it's time to take a step back and put more focus on your personal life. You should also take the time to make some personal changes and shift your daily habits to strike a better balance.
Set a Schedule
One way to find that balance is to create a routine or schedule for yourself. If you had a "traditional" job that required you to go into an office each day, you'd have to form a morning routine. The same should be done as a writer, even when you're working from home.
That starts with going to bed at the same time each night. As a writer, you might think you can work whenever you want. But, setting boundaries is important to keep yourself from working nonstop. Make sleep a priority. Give yourself time to "power down" before bed and don't think about work. Try to stay away from electronics for at least 30 minutes, too, so the blue light from those devices doesn't bother you. If you still have trouble sleeping even with a routine, consider using an anti-snore pillow or other items to keep yourself from waking up throughout the night.
Your routine should carry over into the day. Set specific working hours for yourself, and make sure everyone in your household knows not to disrupt you during that time. It's still important to take breaks throughout the day, but don't force yourself to "relax". That could actually end up making you feel more anxious. Instead, schedule breaks when you're feeling overly-taxed or you hit a creative lull.
Don't Neglect Yourself
Self-care has become a popular term, especially throughout the COVID-19 pandemic. But, that doesn't take away from how important it is, especially for a self-employed writer. It's more than just bubble baths and buying lavish things for yourself. Self-care is about taking care of your overall well-being every day. It could include things like:
Exercising
Cooking
Spending time with a close friend
Reading a good book
Practicing mindfulness
Even focusing on other important things in your life instead of writing can give your mind and body a break. If you have a big milestone coming up, like a wedding, shift your mindset for a while and think about how you can create a beautiful event on a budget or tackle anything from floral arrangements to cake. Even if you're not looking forward to any big changes, shifting your thoughts toward something else will provide a welcome distraction that can help you see other important areas of your life.
When you choose to take care of yourself and live your own life, you'll find personal freedom. Writing might not feel like it's "trapping" you right now. But, if you let it completely consume your life, it will. You could end up resenting it more than you love it, and that could make for a long, disappointing career.
Pay attention to your mind and body. Understand when it's time to strike a better balance, and keep these tips in mind to make it happen.
--- Please like and follow ManOfLaBook.com ---
Summary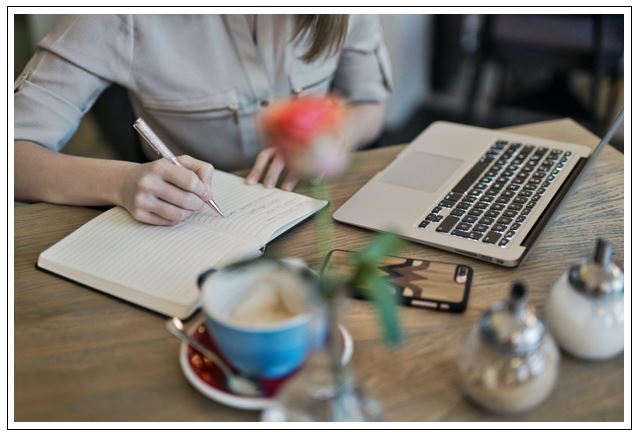 Article Name
Guest Post: How to Balance Your Writing and Personal Lives
Description
So, what can you do to find that balance and set boundaries for yourself? How can you tell if you're on the verge of burning out, and what should you do to put a stop to it? Let's dive into easy ways to level out your work life and personal life.
Author
Publisher Name
Man of la Book - A Bookish Blog
Publisher Logo