If you love to read every book you can get your hands on but can't seem to find the best novels that fit your taste, or you're a writer looking for a fan base, then it may be time to venture onto social media. As an avid reader, you may have heard of the craze known as #BookTok. It's a trend that's currently very popular on the social media platform TikTok. Although it's relatively new, #BookTok is turning the younger generations into book lovers while revolutionizing the publishing industry.
If you want to be a part of the new craze, enjoy our extensive look into the ins and outs of #BookTok.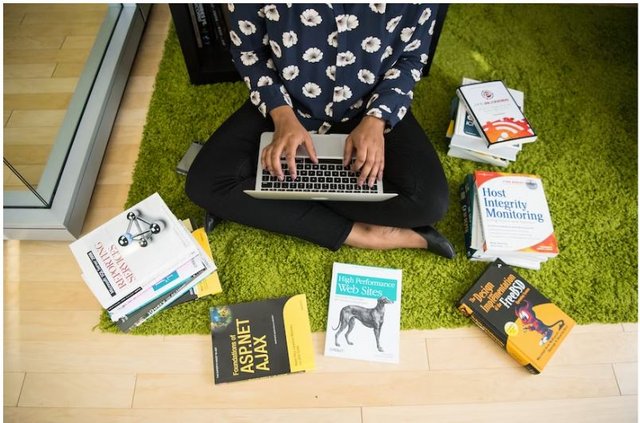 Image Source: Unsplash
What Is BookTok?
To understand #BookTok, you need to know TikTok. Every social media platform has its special feature, and in the case of TikTok, it's short-form videos you view on your phone. When you post something on TikTok, you can add a hashtag to put it in a specific category. If you read a book you really loved and want the world to know about it, then you could make a video and add the #BookTok label. Then, anyone searching for that tag would have a chance to find your video.
The #BookTok tag is great because it's an excellent fit for everyone who loves to read and explore new books. While the hobby of reading physical books may have taken a dip in recent years, the book industry has had a resurgence since the pandemic, where people were locked inside with few options for entertainment. While everyone can enjoy it, currently, the primary demographics using the tag include young women and teenagers who are also avid readers. According to the Publishers Association, 59% of 16-25-year-olds have had their passion for reading ignited by #BookTok.
This is good news, given that social media can negatively impact mental health, especially in teens. Young women in particular are susceptible to body image issues spurred on by platforms like Instagram, which has reportedly made body image issues worse for one in three teenage girls. More broadly, social media may negatively affect emotional regulation in young adults. With #BookTok, vulnerable users are encouraged to read instead of spending all of their time on social media.
Because of the demographics of the folks who use #BookTok the most, many of the book selections are romantic or character driven. However, there are book lovers of all genres using the hashtag, and there are representations of BIPOC and LGBTQ authors and writers of young adult fiction.
How It's Affecting The Publishing Industry
While avid readers are getting a kick out of the #BookTok trend, publishers and book distributors are taking advantage and making good money in the process. In fact, if you go to a store like Barnes & Noble, you'll see placards on the shelves that say #BookTok, and you'll find the most popular books that are being pushed with the special tag.
The wildest part about #BookTok is that many authors who published books years ago are finding sudden success, and many are reaching the top of the bestseller list.
Some recent examples include the book The Seven Husbands of Evelyn Hugo by Taylor Jenkins Reid, which was published back in 2017, but due to this trend, it launched to the top of the New York Times bestseller list just recently in 2021. Then there's It Ends With Us by Colleen Hoover, which was written in 2016. The #BookTok phenomenon pushed it up the list, and it was a best seller until 2021.
The future of the #BookTok trend will likely see publishers reaching out to popular influencers on the TikTok platform and paying them to talk about the newest books coming down the pipeline. While it may seem like a money grab to some, it could all be for the best if the trend is getting more young people to read books.
How To Get In On The Action
If you're intrigued enough to get on the TikTok platform to either watch the reviews or put yourself online and get your own work noticed, then you'll find that doing so is easier than you may realize. In 2023, it's more important than ever that you create a social media presence because that's where the readers are these days.
Before you start planning your online expansion, you must ensure that your computer and equipment are ready so you can record and share videos without issue. Although these are mobile videos you'll film on your phone, you must have a fast internet connection to avoid delays or issues. If your internet speed can use some improvement, speed it up by moving your router closer to where you do your filming and ensuring it's connected with updated ethernet cables. If your router can't be moved, install a Wi-Fi extender to bring the internet to you.
With that setup, the next step is to learn and do all things TikTok, starting with downloading the app and creating an account. You'll need to give yourself an account name, which can be creative, but it's wise to use your pen name if you're an author. You film your TikTok videos by pressing the record button, which is pretty self-explanatory, but the key is to create attention-grabbing content. Be excited when you talk about your book or a book you love, and then add on the #BookTok hashtag.
You can continue to succeed on TikTok by gaining followers, which you can do by making great content, cross-promoting your videos on other social media platforms, and reaching out to other influencers so you can team up and expand your reach.
It's fair to say that the #BookTok trend is a sensation that won't be going away anytime soon. If you love reading and/or you create your own work, then jump on the bandwagon and see what's possible.
--- Please like and follow ManOfLaBook.com ---
Summary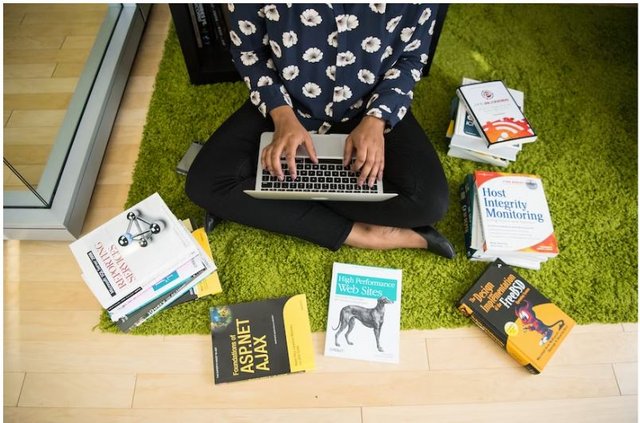 Article Name
Get in the Know: The Essential Lowdown on #BookTok
Description
As an avid reader, you may have heard of the craze known as #BookTok. It's a trend that's currently very popular on the social media platform TikTok
Author
Publisher Name
Man of la Book - A Bookish Blog
Publisher Logo