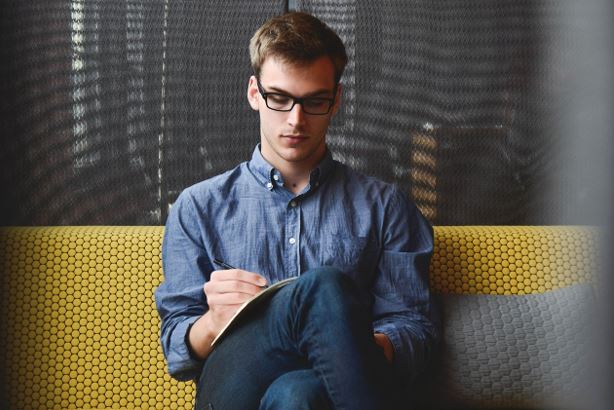 Image Source: Pixabay
Financial Planning for Your Future As A Writer
Being a writer — especially a published author — is a dream for many people. In today's content-rich world, it's more possible than ever.
However, it does take some financial planning to keep paying bills as assignments come and go and you work to promote your latest novel. The good news is that with careful planning, you can give yourself a great future even if your income isn't huge.
How? Let's take a look!
Determine Your Long-Term Goals
Knowing what you're planning for is the first step to success. Don't assume that your dreams are out of reach, either!
For instance, it might not be realistic to plan on retiring in a Florida beach condo, but you can retire to an overseas country and live on the beach quite affordably. Or, you might decide you love the nomadic lifestyle and want to retire — or even live — in a tiny house or mobile home.
Take a peek at what your dream life looks like, and then think of out-of-the-box ways to accomplish that affordably. Suddenly, your financial future looks much brighter!
Invest Money Wisely
If you're an author, you're unlikely to make enough money just from your writing to live your future dream. In fact, most professionals struggle to make and save enough for retirement.
Instead, take the money you have and choose the right investments. Even a small amount of disposable income can grow significantly if you choose the right financial vehicles.
Making the right choices will mean taking into account your age, how long you intend to work, and what income sources you have. From a high-yield savings account to stocks and bonds, it pays to put your money to work.
Avoid Speculative Investments
Investing wisely also means avoiding putting your money into something that is highly volatile or might disappear entirely. For instance, while cryptocurrency is very popular right now, it's not a good investment for someone with limited income.
You need every dollar you earn to work hard for you and bring back a solid return. Unfortunately, when you speculate on high-risk investments, it's easy to be taken advantage of, defrauded, or simply lose your investment in a major market swing.
Instead, focus on a diversified portfolio that is likely to weather ups and downs well. For instance, you might put some money in stocks, hoping for a better return, and other cash in bonds for a safe dividend each quarter.
Create a Consistent Plan
The most important way to secure your financial future is to invest and save consistently over time. The sooner you start, the better!
Of course, as an author, you might not have consistent disposable income each month. So consider how you can work around that. For example, could you take a book advance and invest that so you don't have to worry about investing for the next few months?
If that doesn't work, think about taking a percentage of your income, whatever it is, and investing. For instance, you can invest 5% of what comes in each month. That's a small enough amount that it shouldn't impact your bills significantly, but it keeps you on track and in the habit of investing.
And, hey, if you hit it big with a best-seller, you'll already be used to investing 5%, and your future savings will thank you!
Keep Expenses Low
While there's no need to be a "starving artist," it's true that full-time authors need to keep expenses lower than those in other careers. Your income is less consistent, and you don't know when you'll get the recognition you're working so hard for.
Skip the gym membership and try to walk more, or use a local recreation center. Read the news online instead of paying for a newspaper or even television. Decide on what things are most important to you, pay for those, and find ways to cut everything else.
One writer might have a husband devoted to sports and thus pay for a full-service television package. However, that same writer might not be interested in buying new clothes or shoes very often or may decide that eating out is not a priority.
Whatever your decisions are, make sure they're right for you. Enjoy your life, but don't waste money on things that aren't important!
Consider Additional Writing Work
Writing your novel is a priority for any author, but you can supplement your income with other types of writing as well. For instance, there is always a strong demand for freelance blog writers.
You may find you enjoy ghostwriting and the extra money that comes with it! Supplementing your income in this way can help you plan for your future more easily while also giving you some much-needed stability.
Consider looking at job boards, such as ProBlogger, for companies offering consistent work. You can also network to find writing gigs. Just don't sell yourself short — some jobs pay as little as $0.01 per word, but you can generally find $0.05 or more per word easily.
If you are comfortable pitching online or print magazines and publications, you can make more per word. However, you'll also be doing a lot of work with no guarantee of being paid. So perhaps a mix of ghostwriting and pitching bylined articles is a good idea for you.
Whatever you decide, additional writing assignments can help fill the income gaps between books and give you a solid foundation for your future.
Be a Financially Successful Writer
Having a lower or less consistent income doesn't mean you have to live on ramen noodles. Instead, make a plan for how you can prepare for the future. Think outside the box by considering living or retiring overseas or getting a tiny house. Then, earn extra income with additional writing assignments outside your novel or memoir.
When you consistently follow your plan, you'll find you can live the life of your dreams, even as a full-time author!
--- Please like and follow ManOfLaBook.com ---
Summary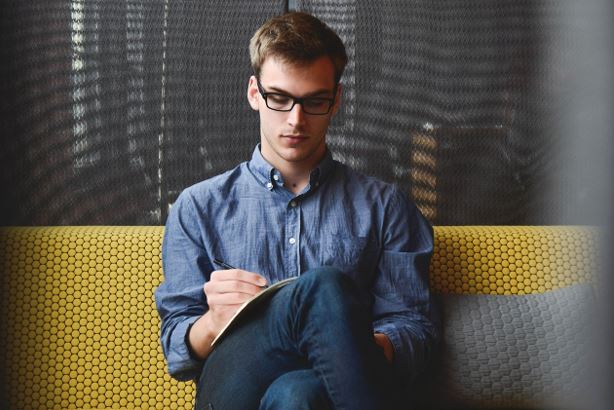 Article Name
Financial Planning for Your Future As A Writer
Description
The good news is that with careful planning, you can give yourself a great future even if your income isn't huge.
Author
Publisher Name
Man of la Book - A Bookish Blog
Publisher Logo