Reading is one of the most important habits that children can pick up. A child who loves to read has a larger vocabulary, a bigger imagination, and can pick up more details than other children. However, getting your children to love reading is often easier said than done. Here are some tips for fostering a love of reading in your children: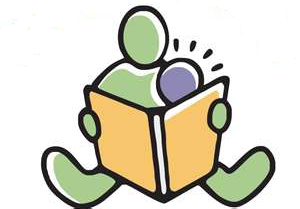 Start young – The best way to get your children to love to read is start reading to them at a very young age. When parents spend time showing children what books can do, they have a greater chance of wanting to pick up books themselves. Do not just let the children be passive listeners either. Involve them in the stories by asking questions like what they think is going to happen next.
Make it fun –Making reading fun instead of a chore is important. Set aside times during the day that are 'quiet times' for reading or just quiet play. Supply them with plenty of books to chose from and encourage them to pick up a book by discussing what you have read and reminding them how fun it is to get involved in stories.
Let them decide – Giving your children a choice about what they read is important. Different children have different tastes and reading levels. Some kids love comic books, some love sports books, and some love fairy tales. Let your child decide what type of reading is for them. Do not worry about if it is 'hard' enough or educational enough. Even if they are reading the funny pages, they are still reading.
Helping children learn to love reading does not have to be hard. All you have to do is get to know what interests your child and pick out books that they will find interesting. Encourage them to be lifelong readers and to enjoy reading for its own sake, not because they have to. Remember to keep reading fun!
Author Bio:
Ken Myers is the founder & contributor for http://www.longhornleads.com/. He frequently researches and writes about a variety of topics like education, Technology, Health and many more.   He welcomes your comments.
--- Please like and follow ManOfLaBook.com ---