Tomorrow will be the birthday of American novelist Theodore Dreiser (August 27, 1871 – December 28, 1945). Mr. Dreiser is known for many things, among them are the situations he created which resemble nature studies more than the philosophical choice of agency.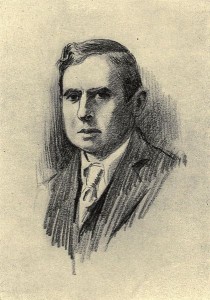 1 ) Born Theodore Herman Albert Dreiser  in Terre Haute, Indiana and was 12 out of 13 children.
2 ) Dreiser's first novel "Sister Carrie " (1900) was received poorly due to moral objections at the time. Since then "Sister Carrie" has been described as the "greatest of all American urban novels".
3 ) Dreiser's "An American Tragedy" (1925) was his first commercial success.
4 ) "An American Tragedy" was made into a movie 1931 and again in 1951 (called "A Place in the Sun").
5 ) The book was critical of the American justice system and was based on a true story.
6 ) Dreiser's work as a journalist influenced his books about "murder for money" which he considered an American disease.
7 ) His short story "My Brother Paul" was the base for the 1942 file "My Gal Sal".
8 ) Dreiser not only talked the talk, but also walked the walk. He constantly fought censorship because he wrote about aspects of life which offended authorities and popular opinion and was linked to several scandals involving immoral behavior.
9 ) He was a committed socialist and even wrote several non ficiton books about it.
10) The Library of America chose the article "Dreiser Sees Error in Edwards Defense", written by Dreiser, to be included in its 2008 two-century retrospective of American True Crime.
Check out these Theodore Dreiser books available on Amazon
Zohar – Man of la Book
Related articles
--- Please like and follow ManOfLaBook.com ---