Tomorrow, September 10 will be the birthday of award winning author Stephen Jay Gould (September 10, 1941 – May 20, 2002) (Unofficial Site).  A scholar as well as an author, Mr. Gould won many awards for his work.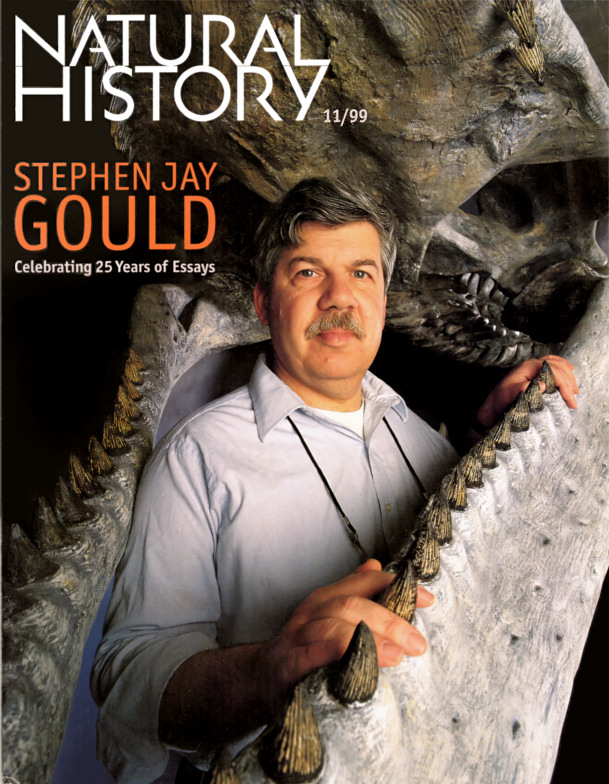 1 )      Besides being an author, Mr. Gould was a paleontologist, historian of science and an evolutionary biologist.
2 )      Mr. Gould was a professor at Harvard University and curator of its Museum of Comparative Zoology
3 )      In 1972, Mr. Gould developed with Niles Eldredge the theory of punctuated equilibrium.
4 )      Some of Mr. Gould's books are collections of his Natural History magazine essays, he also penned over 20 bestselling books.
5 )      Mr. Gould was featured on the cover of Newsweek, and appeared as a character in an episode of The Simpsons.
6 )      Mr. Gould collected rare antiquarian books.
7 )      He enjoyed singing in the Boston Cecilia, as well as being a fan of Gilbert and Sullivan operettas.
8 )      Some of the literary prizes awarded to Mr. Gould were  the MacArthur Foundation Prize Fellowship, the prestigious Medal of Edinburgh, the Silver National Medal of the Zoology Society of London,the National Book and National Book Critics Circle Awards and a MacArthur Fellowship.
9 )      Not one to step away from controversies, Mr. Gould appeared before Congressional committees on environmental issues and as a witness in the Arkansas Scopes II trial.
10)   Robert Wright wrote in The New Repulic: "The acclaim for Stephen Jay Gould is just shy of being universal . . . He is, after all, America's evolutionist laureate.". That was the beginning to … an attack on one of Mr. Gould's books!
View Stephen Jay Gould's Amazon Page
Zohar – Man of la Book
References:
History.com
The Unofficial Stephen Jay Gould Archive
Wired.com
Related articles
--- Please like and follow ManOfLaBook.com ---