On 1 September 1871, author Stephen Crane was born (d. 5 June, 1900). Crane is best known for his book The Red Badge of Courage. I must say that of all the books I was forced to read in high school, this is one of the few books which I remember.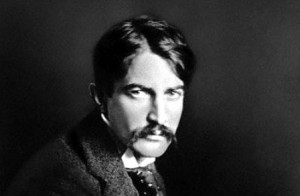 1 ) Crane was born in Newark, NJ and was the youngest of 14 kids.
2 ) When his father died, the family relocated to Asbury Park, NJ.
3 ) Crane's first book, Maggie: A Girl of the Streets was published independently because it was considered scandalous (Maggie's decline into prostitution and suicide) and Crane, a journalist at the time, could not find a publisher. The book received critical acclaim but failed to sell.
4 ) A year later, 1895, Crane published a book on a more popular topic, The American Civil War. The Red Badge of Courage was first serialized in newspapers and made Crane an international celebrity at 24.
5 ) Due to his celebrity stature, Crane was sent to Cuba to cover the insurrection against Spain. On his way he stayed at a cheap hotel and met Cora Howard Taylor who became his companion.
6 ) Crane's boat to Cuba sank which prompted the short story The Open Boat. The story is based on Crane's experience in a lifeboat with the captain and the cook. Crane barely survived the ordeal.
7 ) After covering the war between Turkey and Greece Crane and Cora settled in England where Crane befriended Joseph Conrad, H.G. Wells, and Henry James .
8 ) Crane is thought to be the first American naturalistic writer. A naturalistic writer draws on scientific ideas and applies them to fictional stories.
9 ) Crane is on the cover of the Beatles' Sgt. Pepper's Lonely Hearts Club Band.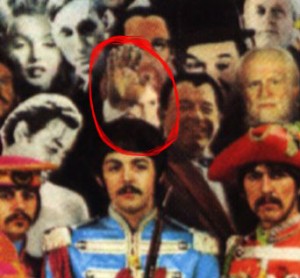 10) Sadly, crane died of tuberculosis at age 28. Cora Howard Taylor nursed him until he died.
Zohar – Man of la Book
--- Please like and follow ManOfLaBook.com ---