Molière (15 January, 1622 – 17 February, 1673) was the stage name of a French actor and playwright.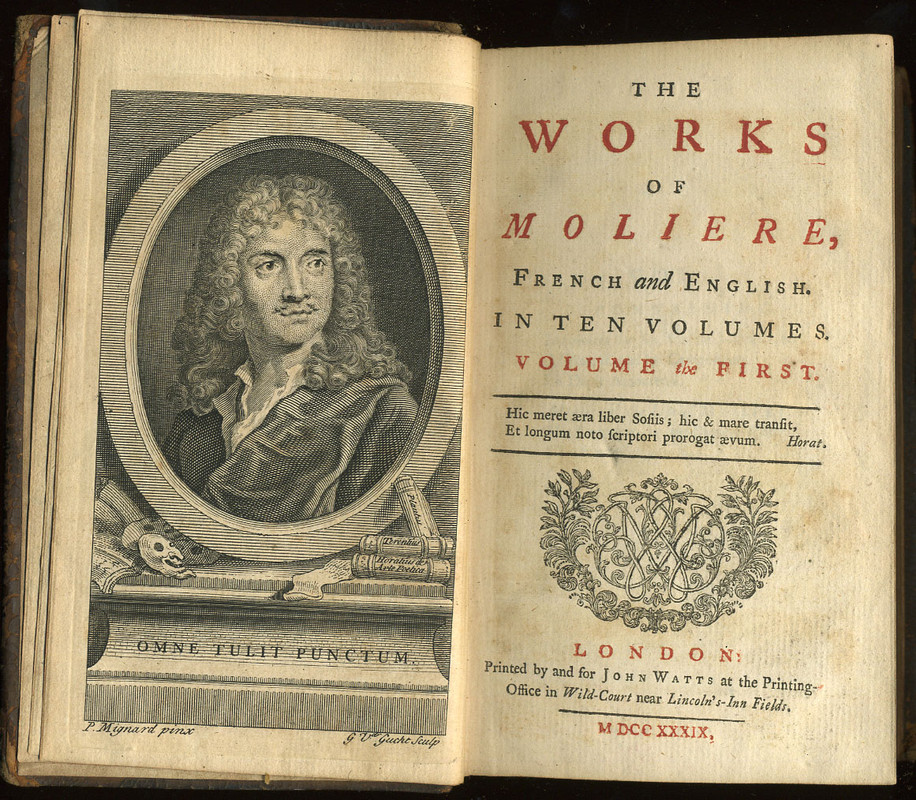 "WorksMoliere1739Vol01" by Moliere and John Watts –
Private Collection of S. Whitehead.
Licensed under Public Domain via Commons.
His birth name was Jean-Baptiste Poquelin.
Before being a successful playwright, Jean-Baptiste was trained in law and became a notary.
Molière met actress Madeleine Béjart and together they started the Illustre Théâtre, of which she was co-director and by all accounts a very capable administrator.
Molière was a writer, producer, lead actor and financial manager of the theater.
Molière is considered France's answer to Shakespeare.
It seems that Molière enjoyed antagonizing people even those from his inner, aristocratic circle making fun of infidelity and such.
His play, Tartuffe, poked fun at religious hypocrisy and, at the time, caused a huge controversy.
Both Molière and his wife often acted in his plays as principal characters.
While acting as the main character in The Imaginary Invalid, a play which ridiculed medicine and doctors, Molière collapsed and died shortly after.
Molière was denied a Christian burial due to the lowly statues of theater arts at the time.
Zohar – Man of la Book
Post first published as Fun Facts Friday: Molière on
--- Please like and follow ManOfLaBook.com ---