Lady Augusta Gregory (15 March, 1852 – 22 May, 1932) was an Irish writer of dramas and folklore as well as a theatre manager.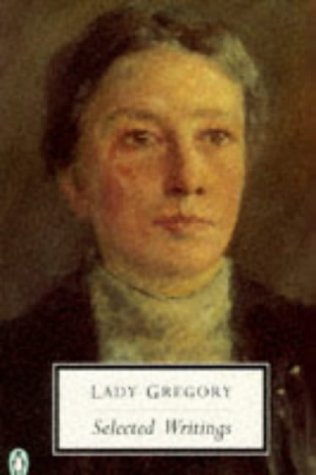 Born Isabella Augusta Persse, she married Sir William Henry Gregory, a widower.
As the wife of a knight, she was called "Lady Gregory".
Sir William was the Governor of Ceylon (Sri Lanka).
Sir William was 35 years older then Lady Gregory.
Lady Gregory founded the Irish Literary Theatre as well as the Abbey Theatre with William Butler Yeats and Edward Martyn.
She collected Irish folktales & myths and published several volumes of them.
Together with her husband, she traveled to Ceylon, India, Spain, Italy and Egypt.
The couple was interested in arts and literature, they held weekly gatherings at their London house attended by the literary and artistic crowd.
Lady Gregory wrote more than 19 plays, mostly for production at the Abbey Theatre.
Lady Gregory's motto was: "To think like a wise man, but to express oneself like the common people", which she got from Aristotle.
Zohar – Man of la Book
--- Please like and follow ManOfLaBook.com ---