Henry Wadsworth Longfellow (27 February, 1807 – 24 March, 1882) was an American Fireside Poet known for such lyrical works as The Song of Hiawatha and Evangeline.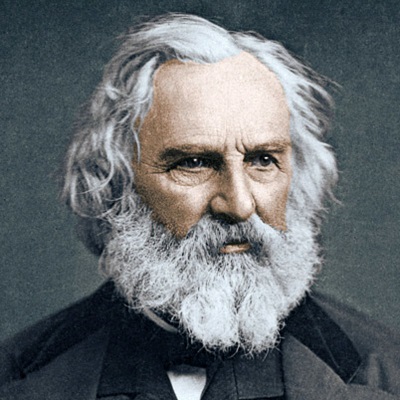 Works by Henry Wadsworth Longfellow
All the people who knew Lngfellow as a child remember him as very imaginative and curious.
Longfellow taught at both Bowdoin College and Harvard College.
At Bowdoin Longfellow taught French, Spanish, and Italian which he learned from his European travels.
At Harvard Longfellow lectured, and directed the Modern Languages department which consisted men teaching in Spanish, French, Italian, and German. When one of them fell ill or need a replacement, Longfellow filled in.
Longfellow earned the Smith Professorship of Modern Languages at Harvard College after publishing critical essays and books in six languages.
Longfellow's poem "The Battle of Lovell's Pond," was published in the Portland Gazette when he was just thirteen years old.
Longfellow loved to travel and the great European literature, but he was always rooted at American life.
At age forty-seven, Longfellow resigned from Harvard to become one of America's first self-sustaining authors
Longfellow was married, and widowed, twice.
Longfellow became a celebrity, met heads of state and celebrities. His 70th birthday was a national celebration.
Works by Henry Wadsworth Longfellow
Zohar – Man of la Book
--- Please like and follow ManOfLaBook.com ---