While I'm not a big fan of fantasy books, I do love the movies and TV shows. Games of Thrones, the HBO show, has been a favorite of my wife and I since the third season (we watched the first and seconds seasons on demand and got hooked). The author George R. R. Martin was born this day in 1948 in Bayonne, NJ.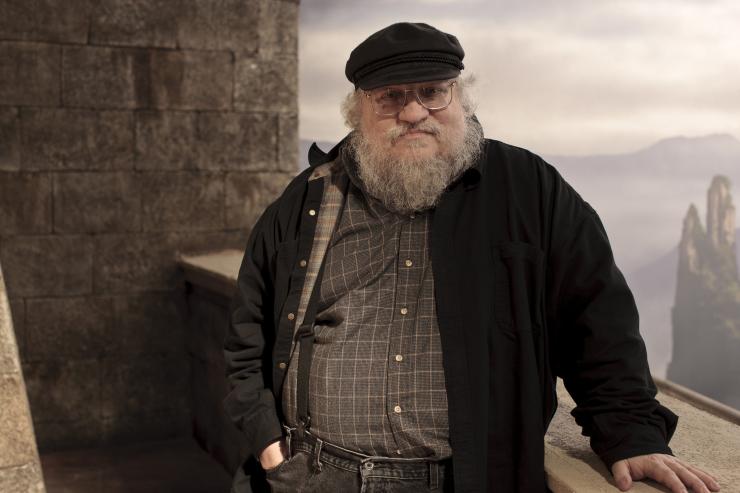 As the oldest of three children, George liked to watch such shows as The Twilight Zone.
In high School Mr. Martin wrote fan fiction based on comic books and even created new superheroes.
During the Vietnam War Mr. Martin worked with the Cook County Legal Assistance Foundation as part of his alternative service, since he was a conscientious objector.
The first story Mr. Martin sold was called The Hero. The story was sold to a science fiction magazine called Galaxy in 1971.
In the 1980s Mr. Martin became involved in script writing. He was involved in the 1986 remake of the Twilight Zone and on TV shows.  However, whenever he handed a screen in the producers would say: "George, this is wonderful, but it would cost five times our budget to produce it" (as told in a NPR interview).
The Song of Ice and Fire (Game of Thrones) series is based on England's War of the Roses.
The reason Mr. Martin kills off main characters unexpectedly is because he feels he has "a certain moral obligation" to write about the reality of war even though the books are fantasy.
Mr. Martin's favorite character is Tyrion Lannister.
Mr. Martin owns a movie theatre, the Jean Cocteau Cinema in New Mexico.
Mr. Martin told David Beinoff and Dan Weiss (producers of HBO's Game of Thrones) the major plotlines and the main ending just in case he dies before writing the rest of the series.
Zohar – Man of la Book
--- Please like and follow ManOfLaBook.com ---