Gabriele D'Annunzio (12, March 1863 – 1 March, 1938) was a famous Italian poet, playwright and journalist. Mr. D'Annunzio was also a professional soldier, rising to the rank of General.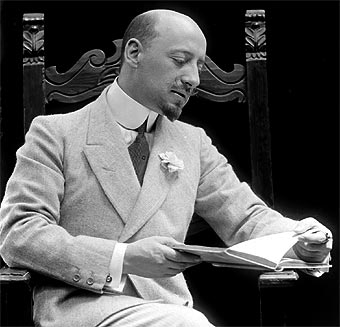 1.       Gabriele D'Annunzio was born in Pescara. His father was wealthy and served as the town's mayor.
2.       Young Mr. D'Annunzio first published his poetry at age 16.
3.       He had several love affairs, a family, and was an elected official, however his debts were large and he moved to France.
4.       Collaborating with Calude Debussy on a musical play, The Martyrdom of St. Sebastian in 1911 got Mr. D'Annunzio a place in the Vatican's Index of Forbidden Books.
5.       He founded Università Popolare di Milano (Popular University of Milan) together with sculpture Ettore Ferrari.
6.       After the start of World War I, Mr. D'Annunzio returned to Italy, supporting Triple Entente (Russia, England, and France).
7.       During World War I, the Italian perception of Mr. D'Annunzio shifted from that of a man of letters, to a war hero.
8.       Even though Mr. D'Annunzio never said he was a fascist, he is considered to be the forerunner of Italian Fascism, and an influences of Benito Mussolini's ideology and aesthetics.
He was never, however, personally associated with him, of the fascist government.
9.       He was given the title of Principe di Montenevoso (Prince of Montenevoso) by King Victor Emmanuel III.
10.   A year before his death, Mr. D'Annunzio was made president of the Royal Academy of Italy.
--- Please like and follow ManOfLaBook.com ---