Francis Parkman (16 September, 1823 – 8 November, 1893) was an American historian and author.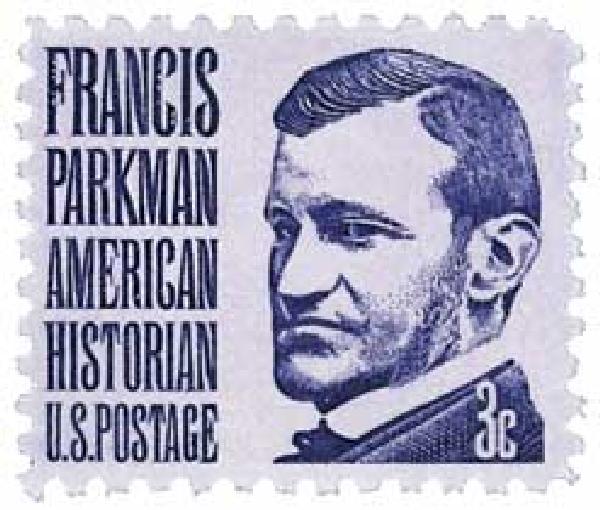 1)      Born in Boston, MA, young Mr. Parkman was in poor health and was sent to spend four years with his grandfather in Medford, MA. The grandfather owned a 3,000 acre tract of wilderness and the family hoped it would make the boy sturdy, this is where Mr. Parkman got his life for the American forest.
2)      Later in life, Mr. Parkman would summarize his books as "The history of the American forest".
3)      Due to his family's wealth, Mr. Parkman could pursue his research without too much worry about finances.
4)      Upon graduating from Harvard, the family was appalled that Mr. Parkman still wanted to write about the American wilderness.
5)      Mr. Parkman's work was very successful, in fact at the end of his lifetime early American history became popular.
6)      The Winning of the West, a four volume history of the frontier by Theodore Roosevelt is dedicated to Mr. Parkman.
7)      Mr. Parkman suffered from a neurological illness which was never diagnosed. He was unable to walk for long stretches and was, for all intents and purposes, blind.
8)      The Society for American Historians gives out an yearly award for the best book on American history called the Francis Parkman Prize.
9)      Mr. Parkman's house at 50 Chestnut Street on Beacon Hill in Boston is a National Historic Landmark.
10)   The United States Postal Service issued a stamp honoring Mr. Parkman in 1967.
Zohar — Man of la Book
Dis­claimer: I got this book as a gift
--- Please like and follow ManOfLaBook.com ---