American crime novelist Elmore Leonard (11 October, 1925 – 20 August, 2013) has been recently lost to the literary world. While his earlier novels were westerns, Mr. Leonard specialized in crime fiction putting cops and crooks in bizarre situations to get themselves out of.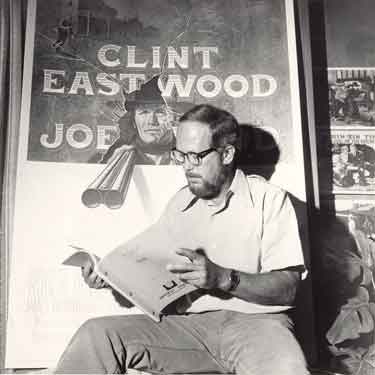 While working at an advertising agency in Detroit during the 1950s, Mr. Leonard started writing western fiction and sold more than 30 short stories to magazines.
Mr. Leonard's nickname was "Dutch" after a major league journeyman pitcher named Emil "Dutch" Leonard.
Erich Maria Remarque's All Quite on the Western Front was a huge inspiration for Mr. Leonard.
Mr. Leonard served 3 years in the U.S. Navy.
Elmore Leonard never owned a computer.
While writing City Primeval, Leonard spent a lot of time with Detroit homicide detectives.
For years and years Mr. Leonard maintained a disciplined writing schedule starting at 09:30 and ending at 18:00.
When he started writing, Elmore Leonard could produce a page an hour, later on he slowed down to four pages a day.
He was once told by a literary agent not to give up his day job.
Newsweek labeled the author as the "Dickens of Detroit".
Check out the interview below for writing tips from Mr. Leonard.
Zohar – Man of la Book
--- Please like and follow ManOfLaBook.com ---