Cornell Woolrich (4 December, 1903 – 25 September, 1968) was an American novelist and short stories writer known for his stories of noir crime.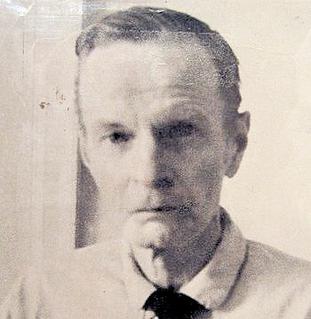 Picture from Cornell Woolrich Stories in Old Time Radio
 The author's full name is Cornell George Hopley-Woolrich. He was born in New York City but lived for a time in Mexico with his father after the couple separated.
 Mr. Woolrich dropped out of Columbia University in 1926 when his first novel called Cover Charge was published.
Even though he was a homosexual, Mr. woolrich married the daughter of a silent film producer in 1930. The couple separated after 3 months and the marriage was annulled in 1933.
Mr. Woolrich and his mother lived in New York's Hotel Marseilles until her death in 1957. He then moved to Hotel Franconia.
The author often published his stories under pseudonyms.
Mr. Woolrich's leg was amputated due to an infection from a shoe which was too tight and left untreated.
Mr. Woolrich suffered from alcoholism, together with his disability it made him a recluse.
Mr. Woolrich's noir stories were adapted to screenplays more than any other writer.
When he died, Mr. Woolrich weighed 89 pounds (40 kilograms).
According to his biographer, Mr. Woolrich was the 4th best crime writer of his day (behind Dashiell Hammett, Erle Stanley Gardner and Raymond Chandler).
Zohar – Man of la Book
--- Please like and follow ManOfLaBook.com ---