Ambrose Bierce (24 June, 1842 – circa 1914) was an journalist, short story writer, satirist and editorialist from the United States.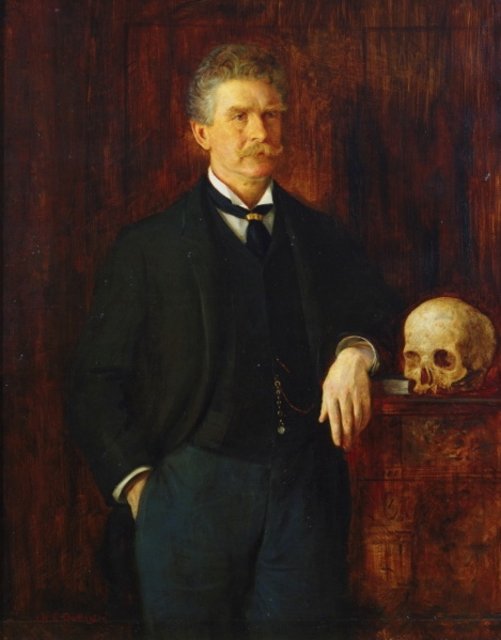 By John Herbert Evelyn Partington – Ambrose_Bierce.jpg, Public Domain,
https://commons.wikimedia.org/w/index.php?curid=14929898
1)      Mr. Bierce was known for his sardonic view on human nature and was nicknamed "Bitter Bierce"
2)      He wrote The Devil's Dictionary which is considered a humorous and poignant look at daily life and human nature.
3)     The Devil's Dictionary original title was The Cynic's Work Book.
4)      Bierce's short story, An Occurrence at Owl Creek Bridge, was considered by Kurt Vonnegut as the greatest American short story.
5)     An Occurrence at Owl Creek Bridge was made into a silent movie (The Bridge) in 1929 and two Twilight Zone episodes in 1964. The series Lost had an episode called "The Long Con" based on the story.
6)      During the American Civil War, Mr. Bierce served in the Union's 9th Indiana Regiment.
7)      He saved a gravely wounded comrade at the Battle of Rich Mountain and gained the attentions of newspapers for his heroism.
8)      In 1864 he was wounded in the head at the Battle of Kennesaw Mountain, took a furlough and later left the Army.
9)      Mr. Bierce traveled to Mexico in 1913 to gain first-hand experience in the Mexican Revolutionary War.
10)   Bierce disappeared in 1914, his whereabouts are still unknown.
Zohar – Man of la Book
--- Please like and follow ManOfLaBook.com ---