About:
"The Lost City of Z: A Tale of Deadly Obsession in the Amazon" by David Grann (website) is a non-fiction account of the author's trip to Brazil following the footsteps of previous explorers. The book is part character study, part history, part archeological and part adventure story.
352 pages
Publisher: Doubleday
Language: English
ISBN: 0385513534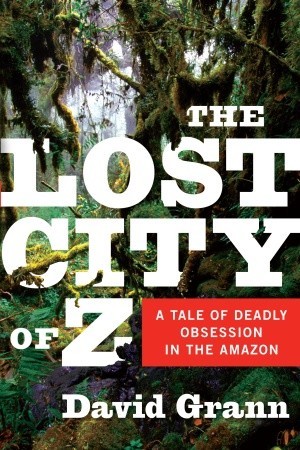 My rating for The Lost City of Z – 5
Buy The Lost City Z from Amazon.com*
More Books by David Grann*
Thoughts:
I have visited the Amazon region in Brazil way back in 1992 and have enjoyed my adventures there immensely. I'm glad I did it in my early 20's, I don't think that I'd have the time or the fortitude for such a trip, even though, to be honest a few days in the jungle did me some good (I hope, some of the more descriptive consequences of being in the jungle which can be discovered decades later left me a bit leery).
Which is why I read "The Lost City of Z: A Tale of Deadly Obsession in the Amazon" by David Grann, possibly reliving my youthful adventure? I actually wish I would have read these books before going, I would have appreciated what I was doing much more, even though getting stung by fire ants would still have sucked with or without the knowledge.
Man of la Gator??? (circa 1992)
At the Pantanal Region of the Amazon

The book talks about Grann's fascination with "Z", a mythical city mentioned by famed explorer Percy Harrison Fawcett. Mr. Fawcett disappeared in the Amazon region and left no clue as to where he was going. The opposite is true, at the time exploring was a competitive field and he actually left false information thinking that someone else might beat him to find the lost city.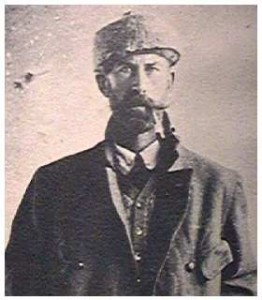 Percy Harrison Fawcett
This compelling book brings together two colorful tales of adventure. The chapters alternate between a history lesson on Fawcett, the Amazon and the Royal Geographical Society and the author's research, perpetration and finally the trip itself.
Fawcett starts off as a heroic figure, but ultimately ends up as a tragic one. He puts his life, family and fortune with his focused obsession, however he looked at the trees and ultimately missed the forest.
The ending of the book left me dumbfounded – I must do more research on the information presented, especially in the last chapter. That information that Michael Heckenberger discovered could literally change the history we think we know and our appreciation of the Indian tribes living in the area.
So tell me, do you like reading books about places you visited?
About:
Percy Fawcett was a British explorer who disappeared in the Amazon region looking for a lost city which he named "Z". Many explorers have tried trace his footsteps and even find him while his legend kept on living and growing larger.
David Grann, an American journalist, decided also to try his luck, but instead of gathering equipment and bulldozing ahead, he first did some amazing research and what he found is astounding.
Buy The Lost City Z from Amazon.com*
More Books by David Grann*
Zohar – Man of la Book
Disclaimer: I bought this eBook.
*Ama­zon links point to an affil­i­ate account, the money is usually spent on books
Related articles
BOOK BLOGGERS – Have you read "The Lost Z"? If so link up your review below:
--- Please like and follow ManOfLaBook.com ---
Summary
Reviewer
Review Date
Reviewed Item
The Lost City of Z: A Tale of Deadly Obsession in the Amazon by David Grann
Author Rating





Product Name
The Lost City of Z: A Tale of Deadly Obsession in the Amazon by David Grann