About:
The Cellist of Sarajevo by Steven Galloway is a work of realistic fiction. The novel is a quick but somber read and takes place during the 1990s siege ofSarajevo.
256 pages
Publisher: Riverhead Hardcover
Language: English
ISBN-10: 1594489866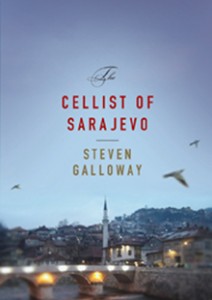 My rating for The Cellist of Sarajevo –

3
Thoughts:
The Cellist of Sarajevo by Steven Galloway is a book which is has all the right parts but for me, didn't come together. The imagery is astounding, the characters are believable and the story telling is both haunting and poetic.
After 250 pages (or so) of build up there is … nothing.
The tension in the book is felt on every page, as someone who followed the events in 1990s I certainly understood the story and the context for which it was told. However, even if one is not familiar with the context, the much larger universal themes and values in the book, such as human life, decency and appreciation of the small things in life are represented.
As you can tell, I really don't know what to think of this book – it is by no means bad, but a very elegant read. The cellist in the title appear maybe four times in the whole book, I expected to gain more understanding into his actions, get to know him, his family and more. Mainly I was hoping to read about how such an graceful gesture, playing classical music in a war torn country on a dangerous street, would affect other lives inSarajevowho have no or little connection to the cellist himself.
Which, again, it is not to say that this s not a good book, maybe I was mislead by the title, maybe the novel was just too short or maybe I simply didn't gain enough understanding of the situation at hand.
The novel is based on Vedran Smailovic who played his cello in abandoned buildings during the siege ofSarajevo.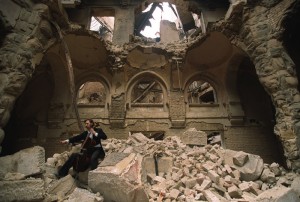 Synopsis:
During the siege of Sarajevo a musician sees 22 of his friends and neighbors getting killed while waiting in a bread line. The man decided to play his cello on the site for 22 days.
A young man named Degan goes to collect drinking water for his family, this simple act is selfless and dangerous. Another man, Keenan, goes to search for bread, while running into an old friend who reminds him of the city that was lost. They are all being watched, unknowingly by Arrow, a female sniper.
Zohar – Man of la Book
Disclaimer: I bought this book.
BOOK BLOGGERS – Have you read The Cellist of Sarajevo? If so link up your review below:
--- Please like and follow ManOfLaBook.com ---