About:
Plunder: Napoleon's Theft of Veronese's Feast by Cynthia Saltzman is a historical account of the way Napoleon Bonaparte plundered art during his conquests for the Louvre.  Ms. Saltzman is a published author, focusing on late 19th century art.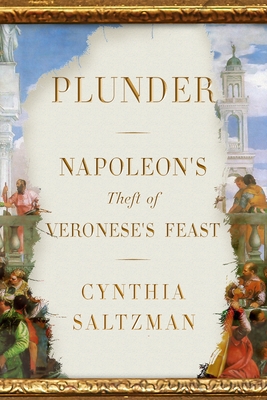 My rat­ing for Plunder: Napoleon's Theft of Veronese's Feast — 5
Buy Plunder: Napoleon's Theft of Veronese's Feast from Amazon.com*
More Books by Cynthia Saltzman*
Thoughts:
A fascinating book about Napoleon's war and conquests weaponizing some of Europe's most important artworks. The focus of the book is mainly The Wedding Feast at Cana, a large painting by Paolo Veronese. The painting, commissioned in 1562 by Benedictine monks at the San Giorgio Monastery in Venice, Italy. It was considered a masterpiece of unparalleled beauty.
This book combines politics, history and art history. Besides books about art theft during World War II, I never read any others which deal with the subject. I found Plunder: Napoleon's Theft of Veronese's Feast by Cynthia Saltzman to be an interesting primer of the time. Fascinating as well was the effort it took for artists not only to paint, but to make their own supplies.
I read this book as a e-galley, but I often had to stop to search for the paintings mentioned in the book. We live in wonderful times where most of the most magnificent and significant artworks in history are available to view, for free, with a few stokes on the keyboard. From experience I know it's not even close to view the originals, but for my purposes it was good enough.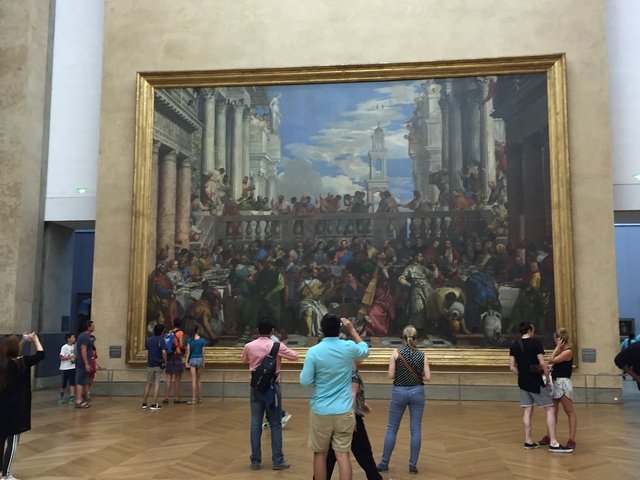 Image courtesy of Suzanne Wolko –  http://philatravelgirl.com/
Ms. Saltzman finishes the book bringing the reader to current times, in the context of the title paintings. While it still resides in the Louvre, it is displayed opposite of the Mona Lisa, and does not get the recognition it deserves. The only time it moved was during World War II when the Nazis looted artwork throughout. This painting was never meant to be moved, but it did several times and is now put together in a way which does not make it moveable at all.
This book has many facets. The subject might be just one painting, but it also tells of the history of the time, military tactics, art history, and religious and regional politics. The author managed to find a fine balance, educating and information without confusing.
Bonus points for quoting War & Peace in context.
Buy Plunder: Napoleon's Theft of Veronese's Feast from Amazon.com*
More Books by Cynthia Saltzman*
Zohar — Man of la Book
Dis­claimer: I got got this book for free.
*Ama­zon links point to an affiliate accout
--- Please like and follow ManOfLaBook.com ---
Summary
Reviewer
Review Date
Reviewed Item
Plunder: Napoleon's Theft of Veronese's Feast by Cynthia Saltzman
Author Rating





Product Name
Plunder: Napoleon's Theft of Veronese's Feast by Cynthia Saltzman