About:
A New Genesis by Shimon Peres is a 2008 book by the Israeli diplomat. Mr. Peres has a long history of writing and dealing with a futuristic vision for the world at large, and specifically Israel and its surrounding vision.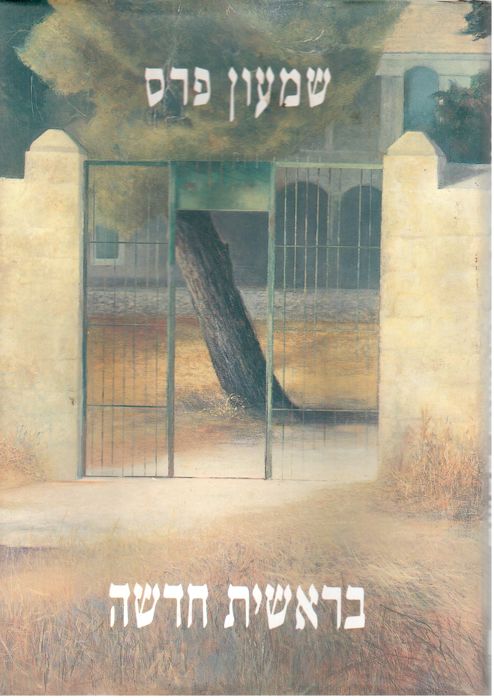 My rat­ing for A New Genesis — 4
More Books by Shimon Peres*
Thoughts:
In the book A New Genesis (בראשית חדשה), Shimon Peres (2 August, 1923 – 28 September, 2016) lays out his vision for a world where borders will be erased by technology, and wars will be fought in the digital realm. Mr. Peres lays out his opinion and vision on politics, the worldwide socialism movement (and how, in his opinion, it has been weaponized and misunderstood), globalization, as well as the scientific and technological advances many of which could not be predicted at the time the book was written.
Mr. Peres' roles in the Israeli political scene has been numerous and important. He was privy to high-level decision making, as well as fighting for his political life, making concessions and having his name drag thought the mud for decades. That is, for me, part of the problem when writing a book like this, laying out his vision for a worldwide future. From a futurist, we expect, and forgive, a utopian vision, but from a realist, a scrapped politician with proverbial bloody knuckles I expected more realistic predictions based on his experience in the trenches and halls of government.
The book does, however, gives us an insight into Mr. Peres' decisions and statements. His worldview and predictions for a better world shaped his speeches and willingness to compromise with militants and extremists in his own party, opposing political forces, as well as other countries. To his credit, Mr. Peres is one of the few politicians, worldwide, that even attempts to start a discussion about a "new Middle East", a very divisive topic.
This book hasn't aged very well, it's an interesting vision from a very smart man, but he kept looking at the world through rose colored glasses. Mr. Peres' optimism dismissed many obvious, and distressful, signs of nationalism, fascism, and people moving further and further from the center, and the ability to come to some sort of agreement.
Signs a pessimist like myself couldn't ignore.
Zohar — Man of la Book
Dis­claimer: I borrowed this book.
*Ama­zon links point to an affiliate account
--- Please like and follow ManOfLaBook.com ---