Ann Atkins wrote the Flash Biography of Eleanor Roosevelt (my thoughts). Ms. Atkins is planning a "Flash History" series, a college instructor, community director, and counselor she is also an interesting and engaging writer.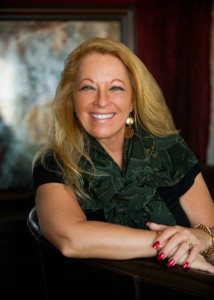 Q. Why did you choose Eleanor Roosevelt as the subject of this book? Are you planning a series of biographies geared towards young adults?
A. Reading about Eleanor inspires and challenges me. I wanted to write her story in a style that would reach a broader audience rather than the academic biographies that are already available.
Flash History is a biography series written with the goal of having the stories resonate with today's life for people across generations. The next biography will feature Golda Meir.
Q. When writing a biography, do you look at a person from a standpoint incorporating today's values and ethics, or is that not fair for the subject?
A. This is a good question. Core values and ethics are not held to a particular generation. Rape, murder, abuse of children has always been 'wrong.' What changes is society's willingness to make a stand to confront these issues.
And example would be society's turning away from denouncing lynching. We learn about frequent lynchings up through the 1930s and the majority of our population was not fazed enough to report or stop the atrocity. We look back on this and comment, "How could they allow this to continue?"
The real challenge is for us to recognize what parts of our society's norms are we buying into because it is the accepted status quo? Look how long we have tolerated the rape of children. Penn State? The Catholic Church? Do we really need laws to tell us to report that a child has been raped? Because our society continues to literally and figuratively turn away from the child's defense, the sad truth is – yes.
When I consider who I will invest the time in to write a book it must be a person who challenged the majority to change an unjust status quo.
Q. What can we, in today's highly connected world, learn from Mrs. Roosevelt?
A. Use these connections to build awareness and bring change for better lives.
Eleanor wrote a daily column that was carried in several newspapers. She was constantly using her 'voice' to educate her audience and help them recognize injustice. She would be envious of today's opportunity that a blog and other forms of social media have such a wide range of audiences.
Q. Would you recommend that all of us would write an autobiography?
A. I would encourage all of us to live a meaningful life that is worthy of an autobiography.
Q. What are the chal­lenges of book pro­mo­tion in the social media age?
A. The possibilities are endless so therefore it is not always possible to keep track of what was effective and what wasn't. Responding to these interview questions is fulfilling to me, I hope it gets the word out more about the Eleanor book but I probably will never really know. I just believe that every day I work to the best of my ability to be responsible for what comes my way – and it will all work out.
Shame­less plug dis­guised as a ques­tion: Why do you love ManOfLaBook.com so much and often visit the web­site?
Wise gal answer: I first was interested in Zohar's blog – ManOfLaBook because of the theme song – To Dream the Impossible Dream. It is my motto. I include the lyrics here –
To dream … the impossible dream …
To fight … the unbeatable foe …
To bear … with unbearable sorrow …
To run … where the brave dare not go …
To right … the unrightable wrong …
To love … pure and chaste from afar …
To try … when your arms are too weary …
To reach … the unreachable star …
This is my quest, to follow that star …
No matter how hopeless, no matter how far …
To fight for the right, without question or pause …
To be willing to march into Hell, for a Heavenly cause …
And I know if I'll only be true, to this glorious quest,
That my heart will lie will lie peaceful and calm,
when I'm laid to my rest …
And the world will be better for this:
That one man, scorned and covered with scars,
Still strove, with his last ounce of courage,
To reach … the unreachable star …
I share Zohar's voracious appetite for history and his recent review of the Lawrence of Arabia book was marvelous and it will be on my book shelf.
Add to this Zohar's obvious love of his wife and family – thank you Zohar for your role in our world.
Thank you Ann for the great answers and wonderful song.
Zohar – Man of La Book
Related articles
--- Please like and follow ManOfLaBook.com ---