Author W.K. Berger (Website | Twitter | Facebook) has published his book "The Purples" (Book Review) independently even though he is an established and published author (non-fiction though).  Mr. Berger's experience has been very interesting and, what I believe, will be more common in years to come (see my 2011 bookish predictions).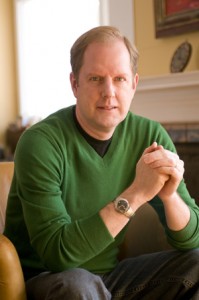 Q. As a veteran writer how come you chose to publish your book independently?
A. I've been publishing nonfiction books for years with top houses including Penguin and Random House. But when I wanted to cross over into fiction with my first novel, I found that all my book experience didn't carry much weight with publishers — they had me pegged as a "nonfiction guy." So it was a struggle just to get publishers to read my novel. Then I ran into a second problem that is perhaps symptomatic of publishing today: A couple of top publishing-house editors eventually did read it and really liked the book — but felt it didn't fall into the kinds of market niches they were looking for. It was frustrating; it felt like they weren't focusing on what was, to me, the most important thing — the quality of the book. So I decided, I'm going to try publishing it myself.
Q. How did you find the experience? Any advice for other writers publishing independently?
A. I was surprised at how easy and inexpensive it was to publish a book. And that you didn't have to order a big batch that fills your basement, you could print copies on demand and it's still cheap. And I was surprised that the look & quality of the finished product was as good as what you'd find in the bookstore — though that's partly because I enlisted the help of a designer. If you're going to do this, make sure the quality of your editing and design is good. People will write off a book if it looks amateurish in any way. The hard part for me — and, I suspect, for most self-pubbed authors — is getting my book on the radar. It's very very difficult. I'm still figuring that out, and I'm only in the  very early stages.
Q. How did you come up with the idea of writing about Jewish mobsters in the 1920's?
A. I had a family connection to the story — my wife's grandfather worked in the DA's office in Detroit during the reign of the Purple Gang. So it wasn't so much that I was interested in Jewish gangsters, but that I was interested in this particular gang, for a number of reasons. I thought they had a cool name. I found it interesting that they managed to take control of the Detroit River for a while. And the fact they were mostly Jewish was interesting too — especially given that Detroit, at that time, was a hotbed of anti-Semitism (because of the strong influence of the Klan, the vitriolic rantings of Henry Ford, etc).
Q. "The purples" touches some real events and people but you changed several of those, yet stuck closely to the facts on others.  How did you make those choices and why?
A. This is something that I think historical fiction writers always have to figure out: how much do I stick to history, and how much do I invent? If you do only the first part, then you've written a history book, not a novel. If you only do the second part, then you've written fantasy, not historical fiction. So it's a balance. I tried to incorporate as many factual details into my story as possible, but I invented a lot of stuff. When I changed people and events, I did it to fit my story purposes — to get the pieces of the story to fit together better, or just to make it more readable. For instance there were 4 Bernstein brothers in the actual Purple Gang — but I condensed it down to two, because I wanted to focus on the relationship between 2 brothers, not four.
Q. You are active on the Social Media front. How do you find the experience? Any positive/negative experiences in book promotions?
A. I have a creative partner Laura Kelly http://www.laura-e-kelly.com/ who is really savvy with social media for authors and she's been helping me — I'm playing catchup with all this stuff. It's funny, even though I spent a long time writing for Wired magazine, I'm not a techie at all, I'm quite the opposite. But I'm pushing myself into it because obviously it's critical now for writers to be able to connect directly with readers and with other writers. It's time consuming, but it's also a great opportunity to promote your writing in ways you never could before. Most positive experience: Connecting with great people on the Internet who will take the time to really consider your book and give you a fair shot. Negative experience: Realizing that the mainstream media is completely prejudiced against self-published books and refuses to acknowledge their existence. I think that will change, but so far it hasn't.
Shameless plug disguised as a wise ass question: Why do you love ManOfLaBook.com so much and often visit the website?
Wise Guy Answer: I love any site that cares about books, first of all. But then on top of that, if there is a site that is open to more than just the big name books or bestsellers, and that will consider all kinds of books, including self-published, that's really great. But what makes it REALLY great is when you get the sense that this blogger/website really understands and appreciates quality in books. A site that combines all of these things is a rare treasure. And if the site happens to have a Quixotic name on top of it, so much the better!
Thanks for the honest and interesting answers.
Zohar – Man of la Book
--- Please like and follow ManOfLaBook.com ---
Summary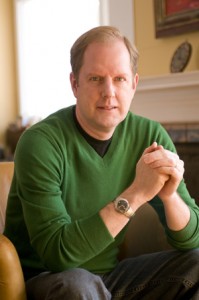 Article Name
Author Q and A with W.K. Berger
Description
Author W.K. Berger has published his book "The Purples" (Book Review) independently even though he is an established and published author (non-fiction though).
Author
Publisher Name
Man of la Book - A Bookish Blog
Publisher Logo