About:
Bending Toward the Sun: A Mother and Daughter Memoir by Leslie Gilbert-Lurie and Rita Lurie tells of how the mother's holocaust experience affected later generations. The book is told through the eyes of Rita, the mother and a holocaust survivor, and her daughter, Leslie, who grew up in the United States.
12 hours and 46 minutes
Publisher: Alcove Publishing
Language: English
ASIN: B08V15DPHV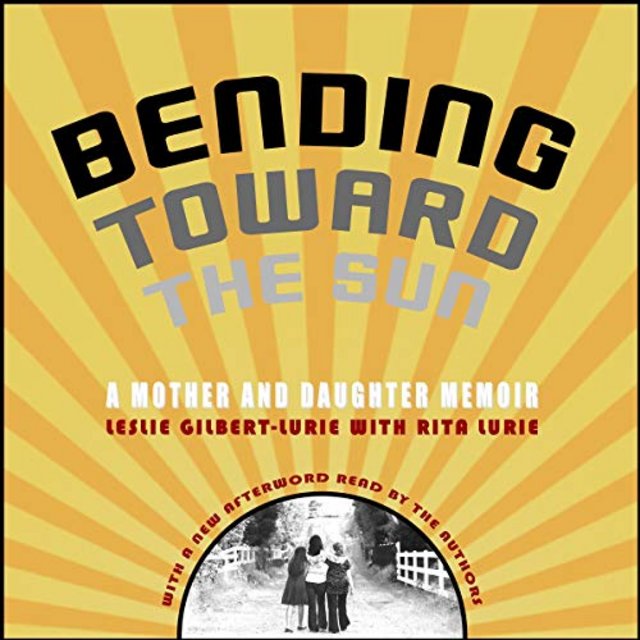 My rat­ing for Bending Toward the Sun— 3
Buy Bending Toward the Sun Amazon.com*
Thoughts:
One of the reasons I wanted to read Bending Toward the Sun: A Mother and Daughter Memoir by Leslie Gilbert-Lurie and Rita Lurie was to learn more about trauma influences later generations. This a point often overlooked, and sometimes even ridiculed.
That issue, however, was not significantly touched upon in this book.
The narration is done by the author, and her family which I felt was lacking. They are not professional narrators and instead of embracing the personal story (ex: To Be Honest by Michael Leviton), they are trying to sound professional. By all means, it's charming to have a personal story told with a personal touch, not forcibly try to lose it and sound mechanical.
I thought the first part of the book, the story of Rita was fascinating. Rita's story is altogether tragic. As a young girl she had to hide, for two years, in the attic of a Polish farmer during World War II. Rita had to watch her mother and brother die, he aunt lose a baby, and almost died herself.
After the war, Rita's family found themselves strangers in their own country. That is they no longer had a place to call home, and were moving from one camp to another, becoming Displaced Persons, finally immigrating to America. Undeniably a fascinating story which is certainly worthy of being told.
The second part, that of Leslie, Rita's daughter, I found to be disappointing – even though, or maybe because, I was looking forward to it. Leslie grew up in an ideal home, one which many only dream of with a career that many could only envy. In this segment Leslie tries to explain how her mother's trauma affected her. I don't doubt that it has, there are many cases like that. Instead of focusing on this however, Leslie seems to gloss over it. She mentions studies and research, but never follows up on them, or how they are applicable to her.
I was fascinated by Rita's story, her experiences, what she remembered versus what really happened, and the worldview as seen through her eyes. On the contrary, the book never got around to focus on what I hoped it would be about.
Buy Bending Toward the Sun Amazon.com*

Zohar — Man of la Book
Dis­claimer: I got this book for free.
*Ama­zon links point to an affil­i­ate account
--- Please like and follow ManOfLaBook.com ---
Summary
Reviewer
Review Date
Reviewed Item
Audiobook: Bending Toward the Sun: A Mother and Daughter Memoir by Leslie Gilbert-Lurie and Rita Lurie
Author Rating





Product Name
Bending Toward the Sun: A Mother and Daughter Memoir by Leslie Gilbert-Lurie and Rita Lurie