Most excellent Halloween has ended, both my kids were dressed up (a pink skeleton with a dress and Darth Vader) even though this is the first time in many years that I did not.
There is always next year.
At school they had a Storybook Parade, in which every costume had to have a book associated with it (even though I saw one of the teachers dress up as M&Ms, show support for corporatism and… no book), my daughter had an anatomy book and, of course, we found a Darth Vader book.
Don't forget to turn back the clocks (I know, it's stupid).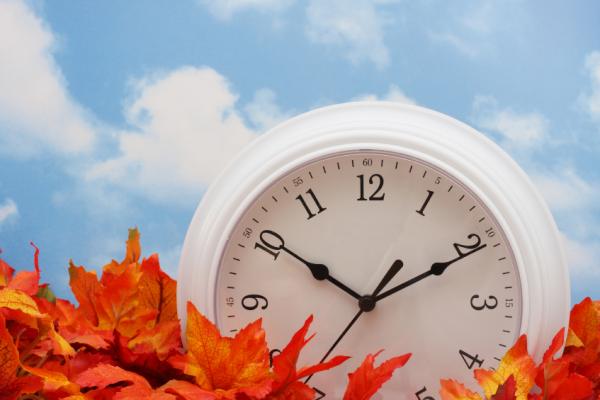 Thoughts on: The Last Gunfight by Jeff Guinntinyurl.com/9q6mycp #BookReview
Book Review: Tarzan of the Apes by Edgar Rice Burroughs tinyurl.com/prlxmdo#BookReview
Chris Hadfield Gets a Book Trailermediabistro.com/galleycat/chri… via @GalleyCat
Share Your New Book with GalleyCat Readersmediabistro.com/galleycat/face… via @GalleyCat
Where Do You Go From Here?writerunboxed.com/2013/10/30/whe…
Twitter Update for Week Ending 28 September, 2013 tinyurl.com/n4xplo3#BookReview
A Concatenation of Intergalactic Dreams in Sandman: Overture tor.com/blogs/2013/10/…
Win Lunch with J.J. Abrams and Doug Dorstmediabistro.com/galleycat/win-… via @GalleyCat
When Fans Hate Finales, Who's At Fault?bookriot.com/2013/10/30/fan… via @catagator
Jeff Kinney is Developing a 'Wimpy Kid' Animated Holiday Specialmediabistro.com/galleycat/jeff… via @GalleyCat
Fun Facts Friday: King Solomon's Minestinyurl.com/84cf663 #BookReview
Every Bed of Roses: The Force Has Arrivedpinterest.com/pin/1207528337…
Penelope Ward Joins Self-Published Bestsellers Listmediabistro.com/galleycat/pene… via @GalleyCat
Guest Post: If You Know the Enemy You Need Not Fear the Result of a Hundred Battlestinyurl.com/kab5qza #BookReview
Book Review: The Son of Tarzan by Edgar Rice Burroughs tinyurl.com/kzgauu8#BookReview
Thoughts on: The Book of Lost Fragrances by M.J. Rose tinyurl.com/8rh3eqz #BookReview
A new post of Fun Facts Friday: Sholem Aschmanoflabook.com/wp/?p=10166 #JEwish#Poland #Yiddish
Fun Facts Friday: Mikhail Sholokhovtinyurl.com/nx3lnek #BookReview
National Adoption Month/Giveaway: Sweet Moon Baby: An Adoption Tale. Ends Nov 30thpinterest.com/pin/1207528337…
Terry Treetop and the Lost Egg (Adventure & Education series for ages 2-6) #FREEamazon.com/gp/product/B00… via @amazon
Experiments in New Adult Fictionbookriot.com/2013/10/30/exp… via @jeantt_solo
Frederick Douglass Graphic Novel on Kickstarter mediabistro.com/galleycat/fred…via @GalleyCat
Why don't iconic novels translate into film?latimes.com/books/jacketco…
Book Review: The Curiosity by Stephen P. Kiernan tinyurl.com/kk8nfjr #BookReview
Badass Bookish Broads: Winifred Sandersonbookriot.com/2013/10/30/bad… via @jeantt_solo
And Then? And Then?*margotkinberg.wordpress.com/2013/10/30/and… via @mkinberg
Twitter Roundup for Week Ending 24 August, 2013 tinyurl.com/lshelgf #BookReview
I vs. Me dailywritingtips.com/i-vs-me/
Book Review: War & Peace by Leo Tolstoytinyurl.com/km3ejh5 #BookReview
Guest Post: Turn Up the Lights by Jean Naggar – Part 1 tinyurl.com/lttkvke#BookReview
An incredible American hero – "Shifty" By Chuck Yeager tinyurl.com/kt24cu3#BookReview
Ten Questions About The Deaths Of Tao, By Wesley Chuterribleminds.com/ramble/2013/10…
Watch now: Bucknell Forum | Neil Gaiman | WVIA Public Media Studios Video on-demand.wvia.org/video/23651049…@neilhimself
Commented on Female Superheroes? This is a Job for Indie Authors!indiereader.com/2013/10/female…@IndieReader
Ernest Hemingway's Cats Didn't Get In The Way Of His Manliness (PHOTOS)huff.to/1aFDdz8 via @HuffPostBooks
RT @GalleyCat: F.A. Davis Company is hiring a Freelance Developmental Editor. Details:mbist.ro/1iy37pr #paid
Via @nprbooks: 'Gate' Opens To Bloody And Raucous 17th Century England n.pr/17Ucafm
RT @OrnaRoss: From @BookwormBluesWhen it comes to publishing it pays to think outside the box – Michael J. Sullivanbuff.ly/1aK81in

RT @

thecreativepenn: LitRock: 9 Odd Stories Behind Book-Inspired Music via @LitReactorbit.ly/1hfgWet
Ten Ways to Use Audio to Sell More Bookshuff.to/1gSsmSg via @HuffPostBooks
Book Review: Fragments From Iraq by Zsolt T. Stockinger, M.D. tinyurl.com/9mqcouq#BookReview
My kids' school has a Storybook Character Parade RT @thecreativepenn: Literary Halloween Costumes via @forbookssakebit.ly/16L00dO
What 20 years of best sellers say about what we read usatoday.com/story/life/boo… – doesn't matter, as long as we read!!!
9 Children's Books That Terrified Ushuff.to/1gcQ1ks via @HuffPostBooks
A new #Giveaway & #BookReview: The Color of Light by Helen Maryles Shankmanmanoflabook.com/wp/?p=10012 #FreeBooks#Win #WWII @hmshankman
Why We Need to Stop Calling Jane Austen a Feminist huff.to/1iuiteA via @HuffPostBooks
Neil Gaiman to Teach at Bard College in Spring 2014 tor.com/blogs/2013/10/…
12 novelists tell their scariest bite-size storiessalon.com/2013/10/30/12_… via @Salon
Are These the 13 Most Underrated Books?bookriot.com/2013/10/30/13-… via @RebeccaSchinsky
Thoughts on: War & Peace: Book 4 Part 4tinyurl.com/kjj235c #BookReview
'Stephen King's CARRIE' Revisited by Ren Zelen thecultden.com/2013/10/stephe… via @RenZelen @TheCultDen
Community: 18 Literary Pumpkins For A Bookish #Halloweenbuzzfeed.com/kangaru/18-lit… via @BuzzFeeders
Started #Reading Gracianna by Trini Amadoramazon.com/gp/product/160… via @amazon
John Gray looks back at 'Men Are From Mars'usat.ly/1h1D1Q2 via @USATODAY
RT @OrnaRoss: What makes #creativity tick?buff.ly/1aKbLAq
RT @PublishersWkly: In honor of Halloween: 9 Children's Books That Terrified Us | Huff Post pwne.ws/1gepEdY

World's Creepiest Reading of Goodnight Moon 

mediabistro.com/galleycat/worl… via @GalleyCat #Halloween
Love it that My kids' school has a Storybook Character Parade – they can dress up as long as they bring a book to go along with the costume
Book Review: The Invention of Hugo Cabret by Brian Selznick tinyurl.com/9ajjhya#BookReview
Fun Facts Friday: Roald Dahltinyurl.com/mrypecv #BookReview
Fun Facts Friday: Richard Ellmanntinyurl.com/au5v4hu #BookReview
A new post / old Cool Cover: Thunderball by Ian Fleming manoflabook.com/wp/?p=10160#JamesBond
Book Review: The Music of James Bond by Jon Burlingame tinyurl.com/awguf4z#BookReview
The Hidden Hobbit: 10 Secrets from Tolkien's Classic huff.to/1dmNKzz via @HuffPostBooks
Cool Bookish Places: Waanders In der Broeren bookriot.com/2013/10/29/coo…
Camp NaNoWriMo – write a novel in a month, anytime, anywhere! gu.com/p/3gxb9/tw via @guardian
7 books perfect for introverts huff.to/1dmFb81via @HuffPostBooks
Barnes & Noble to Release New Version of the Nook nytimes.com/2013/10/30/bus…
Genre vs. Category: Is the Difference Important? | Wise Ink's Blog for Indie Authors about Self-Publishing…
Dumb is Cool, It Starts Early – A Venting Posttinyurl.com/lxfnbeg #BookReview
The Appeal of the Gothic huff.to/1aFom7Y via @HuffPostBooks
The Slow Release—Not the End of the Worldmysterywritingismurder.blogspot.com/2013/10/the-sl… via @elizabethscraig
Thun­der­ball by Ian Flem­ing is the ninth Bond novel, is the first of the "Blofeld Tril­ogy" (con­tpinterest.com/pin/1207528337…
Ann Patchett: How I Write thebea.st/1dL3Qpvvia @thedailybeast
Check out my new post: Cool Cover: Thunderball by Ian Flemingmanoflabook.com/wp/?p=10160#JamesBond
The Genius of Jane Austen huff.to/1dhTlaq via @HuffPostBooks
RT @thecreativepenn: Practical Tips for Authors from Publishing Consultant w/ @MickRooney7777 bit.ly/Hf9ov2
RT @OrnaRoss: Anthology showcases the rich history of 'Poetry' buff.ly/Hldy4x #poetry
Via @nprnews: Book News: Amazon's Kindle MatchBook Is Out — Will Publishers Opt In?n.pr/1ckABWP
RT @nprbooks: Rebecca Walker Hurries Love In 'Adé' n.pr/1dHxig9
What Do You Do When Your Muse Is On Vacation? thewritepractice.com/muse-vacation/ via @write_practice
Multi-storied: fictional female flatsharesgu.com/p/3kvby/tw via @guardian
RT @AmericanThinker: The Vatican and Israelbit.ly/1aC5NQb
Maybe Putting Googly Eyes On Books Will Make You Want To Read Thembuzzfeed.com/samimain/maybe… via @samimain
How Do You Raise the Value of Your Business? | Market Leadership Journalmarketleadership.net/raise-the-valu… via @TrippBraden
How to tell imitation goods from the genuine article. –Cowboys & Indians Magazinegoo.gl/JcRxK
Cool Cover: Thunderball by Ian Flemingmanoflabook.com/wp/?p=10160#JamesBond
Warner's DC comic-book unit leaving Gotham – Yahoo Financefinance.yahoo.com/news/warners-d… via @YahooFinance
On owning itsethgodin.typepad.com/seths_blog/201…
I Am Malala by Malala Yousafzai – reviewgu.com/p/3kvfn/tw via @guardian
Thoughts on: War & Peace: Book 4 Part 3tinyurl.com/llq5hsz #BookReview
Fun Facts Friday: Jacob Grimmtinyurl.com/k2cd6gb #BookReview
Book Review: Thunderball by Ian Flemingtinyurl.com/bn74zjr #BookReview
A new #BookReview: The Arms Maker of Berlin by Dan Fespermanmanoflabook.com/wp/?p=52 #WWII
Book Review: Mystery Girl by David Gordontinyurl.com/nxfj3zm #BookReview
6 Iconic Moments That Changed Filmhuff.to/1aAt2fl via @HuffPostBooks
Go Creative! Book Covers Are Readyornaross.com/2013/10/go-cre… via @OrnaRoss
RT @brainpicker: The Gorgeous Nothings – Emily Dickinson's never-before-revealed envelope poems j.mp/1hoN931
5 FREE TESTS TO SEE IF YOUR NOVEL IS READY TO FACE THE WORLDrolandyeomans.blogspot.com/2013/09/5-free…
Neil Gaiman on Lou Reed: 'His songs were the soundtrack to my life' gu.com/p/3kv47/twvia @guardian
Terry Pratchett interview: a fantasy writer facing reality telegraph.co.uk/culture/books/…
'The Everything Store: Jeff Bezos and the Age of Amazon' nytimes.com/2013/10/29/boo…
Book Review: A Genius for Deception by Nicholas Rankin tinyurl.com/menouc7#BookReview
RT @RenZelen: Noam Chomsky has officially become a science fiction characterio9.com/noam-chomsky-h…
RT @thecreativepenn: The role of publicists in indie publishing bit.ly/177BBgB
George R.R. Martin: 'Game Of Thrones' Books Are Dirtier Than The Porn Versionhuff.to/1dj0AyS via @HuffPostBooks
Check out my new #BookReview: The Arms Maker of Berlin by Dan Fespermanmanoflabook.com/wp/?p=52 #WWII
10 great meals in literaturetelegraph.co.uk/culture/books/…
RT @elizabethscraig: Tag the Trait: The Game of Character Description: dld.bz/cTcAF@WyattGBessing
Irish book censor could be silencedgu.com/p/3jqyd/tw via @guardian
Budgets Challenge Libraries, a 'Point of Integration' for Immigrantsnytimes.com/2013/10/28/nyr…
Fun Facts Friday: Maud Hart Lovelacetinyurl.com/cjondaa #BookReview
Are You Great by Choice or by Chance?trippbraden.com/2013/10/29/cho… via @TrippBraden
RT @thecreativepenn: Francis Booth mourns the decline of experimental literaturebit.ly/1aaU10z via @IndieAuthorALLI

Mainstream economics is in denial: the world has changed | Aditya Chakrabortty

gu.com/p/3kv4j/tw via @guardian
RT @elizabethscraig: Middle-grade novels for girls vs boys: dld.bz/cTf9c @glencstrathy
RT @melvillehouse: This is after self-published authors collected 13,000 signatures in a petition to "LEAVE OUR EROTICA ALONE!!"…
My comment on "Why Hasn't The Tech Industry Disrupted The Textbook Industry Yet?" @Forbes: onforb.es/1g97QB2
Maybe Putting Googly Eyes On Books Will Make You Want To Read Thempinterest.com/pin/1207528337…
10 great meals in literaturepinterest.com/pin/1207528337…
Book Review: Prague Winter by Madeleine Albright tinyurl.com/lqbnre6 #BookReview
Poem of the week: Finding the Keys by Robin Robertson gu.com/p/3jqh5/tw via @guardian
21 Bad Cliches That Just Make You Sound Old huff.to/1afzKqU via @HuffPostBooks
Thoughts on: The Stonecutter by Camilla Läckberg tinyurl.com/9tb2gu4 #BookReview
Book Review: The Angel's Game by Carlos Ruiz Zafón tinyurl.com/8r55opb #BookReview
RT @elizabethscraig: Write Your Book: A Guide to Getting Started and Staying Productive: dld.bz/cTf8K @KDillabough
RT @thecreativepenn: Beautiful Library Chairs for Literary Abodes via @flavorwirebit.ly/1bNT6lW
Thug Notes Gets Puritanical With 'The Scarlet Letter' And Hawthorne (VIDEO) huff.to/1aurAelvia @HuffPostBooks
A Long Time Ago, in a Universe More Analognyti.ms/16EVQP2
A bookman's tour of California: 9 days, 14 stores dailybulletin.com/arts-and-enter…
5 Series You Probably Missed as a Kid (But Should Read as an Adult)themillions.com/2013/10/5-seri…
Guest Review: Ambush at Corellia (Start Wars The Corellian Trilogy Vol. 1) by Roger MacBride Allen tinyurl.com/moxvo38#BookReview
Writers! Break The Rules—Run With Scissorswhowritesforyou.com/2013/09/26/wri…
Via @nprnews: Little 'Libraires' That Could: French Law Would Keep Amazon At Bayn.pr/HlG1Gr
Necessary Evil: Super-Villains of DC Comicskalel.com/wp/?p=324
Sacbee – Used bookstore keeps literature alive in Merced sacb.ee/18tUDKe
Social media boosts YA salesthebookseller.com/news/social-me…
Let's Talk About Dav Pilkey, Captain Underpants and Misogyny huff.to/1d7hVL2 via @HuffPostBooks
Michael Jackson Doctor is Looking For a Book Deal mediabistro.com/galleycat/mich… via @GalleyCat
Amazon should shelve the reading recommendations gu.com/p/3jqjp/tw via @guardian
The 10 Best Short Story Collectionspublishersweekly.com/pw/by-topic/in… via @PublishersWkly
Via @nprbooks: Divide By D'oh! The 'Mathematical Secrets' Of The Simpsonsn.pr/1afk1WV
Via @nprbooks: One Way For An Indie Bookstore To Last? Put Women 'First'n.pr/1aEbNWY
RT @RenZelen: The 7 Silliest Time Travel Concepts in Science Fiction shar.es/ItJwS via @LiveScience
Breaking Into the Comic Book Industrymediabistro.com/galleycat/brea… via @GalleyCat
RT @HuffPostBooks: The best new books out this week, according to @PublishersWklyhuff.to/1cOmObS
Book Review: Frozen in Time: An Epic Story of Survival and a Modern Quest for Lost Heroes of World… tinyurl.com/knbwwwq #BookReview
RT @mkinberg: Penguin Pool Murder:wp.me/p1Ifrf-Kf via @westwoodrich
How storytelling has made social networking interesting again gu.com/p/3jyqk/tw via @guardian
RT @elizabethscraig: The Heightened Sensitivity of Romance Readers: dld.bz/cTf8W@PacificStand
Join us for the inauguration of the new Women Writers series @OISE/UT, hosted by me, Nov. 6 bit.ly/HicQVG #Toronto@CWSEoise
The Perils of Expectations –laurelcorona.com/diary/?p=1590
Giving Money to Child Beggars Is the Least Generous Thing a Tourist Can Doslate.com/articles/doubl… #ratboys
Fun Facts Friday: Willa Cathertinyurl.com/bxdepe6 #BookReview
Book Review: Cervantes Street by Jaime Manrique tinyurl.com/kmp9yxn #BookReview
Fun Facts Friday: Wilhelm Grimmtinyurl.com/7b6lbpg #BookReview
Top 15 21st Century Novels Destined To Become Classics tinyurl.com/l8gfrtg#BookReview
RT @brainpicker: Sylvia Plath, born on this day in 1932, reads her moving poem "Tulips" in a rare BBC recording j.mp/1aMpmUg
RT @GuardianBooks: The best punk singles record covers – in pictures gu.com/p/3jzy8/tf
Thug Notes Gets Puritanical With 'The Scarlet Letter' And Hawthorne (VIDEO) huff.to/1aurAelvia @HuffPostBooks
Armchair BEA – Day 3 – Literary Fictiontinyurl.com/p9vy2pj #BookReview
10 Novels That Will Scare The Hell Out Of Youhuff.to/1d2aKDO via @HuffPostBooks
21 Bad Cliches That Just Make You Sound Old huff.to/1afzKqU via @HuffPostBooks
A Library of Classics, Edited for the Teething Set nyti.ms/1dxJBvk
Why Jack London's Work Is Universally Appealing huff.to/1d1ykAI via @HuffPostBooks
Cherry Blossom Festival in Washington D.C.tinyurl.com/cgr3o2r #BookReview
Twitter Roundup for Week Ending 26 October, 2013 manoflabook.com/wp/?p=10142
RT @elizabethscraig: Start Your Author Blog in Five Easy Steps: dld.bz/cSNZ9 @BillFerris
Get The Look For Every Single 'Hunger Games' District (PHOTOS) huff.to/1cY4kFU via @HuffPostBooks
Book Review: Twenty Years After by Alexandre Dumas tinyurl.com/oqqzn65 #BookReview
Author Q&A with Ann Weisgarbertinyurl.com/8kbjlj7 #BookReview
--- Please like and follow ManOfLaBook.com ---
Enjoy this post? Why don't you sign up for the RSS feed