About:
The Hunt for Hitler's War­ship by Patrick Bishop is a non-fiction book about the attempts of the allies to sink the Ger­man bat­tle­ship Tir­pitz dur­ing World War II. This is a great book for World War II buffs, naval his­to­ri­ans or those inter­ested in naval tech­ni­cal developments.
416 pages
Pub­lisher: Reg­n­ery Pub­lish­ing, Inc., An Eagle Pub­lish­ing Company

ISBN

: 1621570037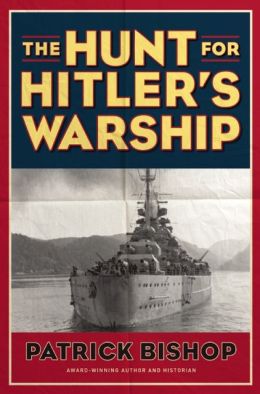 My rat­ing for The Hunt for Hitler's War­ship— 4
Buy this book from Amazon.com*
More Rec­om­mended World War II books on Man of la BookStore
Thoughts:
The Hunt for Hitler's War­ship by Patrick Bishop (web­site) is an inter­est­ing book about the allies' obses­sion with sink­ing the Tir­pitz even though she was mostly inac­tive dur­ing the war. It seemed to me the Tirpitz's great­est con­tri­bu­tion dur­ing the war was to divert huge amounts of allied resources.
Mr. Bishop's book is also a fas­ci­nat­ing look at the naval his­tory of the North Sea dur­ing World War II. This is a dense and detailed book on a sub­ject I knew very lit­tle about and found the dynam­ics and war pol­i­tics within the British Navy fascinating.
The author did a great job explain­ing how the Tripitz fright­ened the allies with her size and fire­power, but was also a lia­bil­ity for the Ger­mans with the resources she demanded to oper­ate. A fas­ci­nat­ing sec­tion of the book dis­cusses the new weapons and train­ing (such as human tor­pe­does and small sub­marines) which the allies invented. Men have strug­gled and even died dur­ing those mis­sions and some­times didn't even know if they succeeded.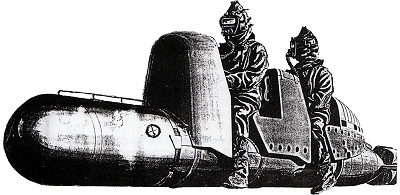 I did feel the book could have used a bit of spac­ing between para­graphs to cre­ate a phys­i­cal sep­a­ra­tion of sec­tions. For exam­ple, sev­eral pages could talk about Churchill or the allies, while the next para­graph talks about the cap­tain of the Tir­pitz with­out the usual 1" space. It's a small com­plaint but I had to go and re-read sev­eral para­graphs to make sure I didn't miss anything.
The book does an excel­lent job cap­tur­ing the mood and his­tory of the time, com­plete with maps show­ing move­ments of troops and ships. Churchill's con­sum­ing infat­u­a­tion of the Tir­pitz is what put the ship in the his­tory books; oth­er­wise she might have been a foot­note as she spent most of the war anchored.
Buy this book from Amazon.com*
More Rec­om­mended World War II books on Man of la BookStore
Zohar — Man of la Book
Dis­claimer: I got this book for free from TLC Book Tours.
*Ama­zon links point to an affil­i­ate account
Enjoy this post? Why don't you sign up for the RSS feed