About:
Death of Super­man is a col­lec­tion of a one of the most famous sto­ry­lines in recent comics his­tory (1992). The comics were cre­ated by a myr­iad of artists includ­ing writ­ers Dan Jur­gens, Jerry Ord­way, Louse Simon­son and Roger Stern and artists Jon Bog­danove, Jack­son Guice and Tom Grummett.
168 pages
Pub­lisher: 

DC

Comics; First Edi­tion edition
Lan­guage: English

ISBN-10

: 1563890976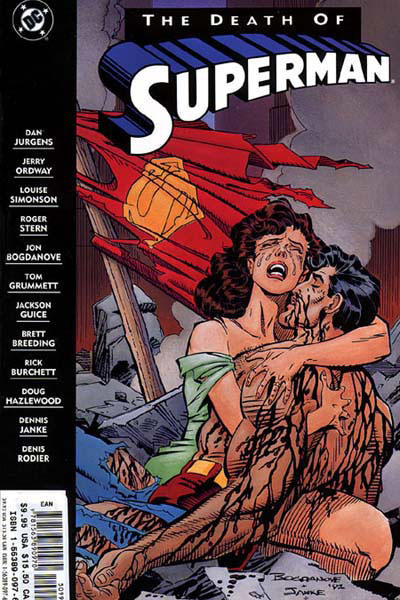 My rat­ing for Death of Super­man — 5
Buy this graphic novel from Amazon.com*
Thoughts:
Death of Super­man is basi­cally an epic fight between Super­man and Dooms­day leav­ing the reader want­ing for more with an open end­ing. As for story, well… Super­man dies… it's in the title and that's basi­cally it. There is no back­ground to who or what Dooms­day is but the book stays true to the Super­man ideals: he never gives up and he is self­less (see Glen Weldon's book Super­man: The Unau­tho­rized Biog­ra­phy).
This book is part one of a long and inter­est­ing Super­man saga. If you buy this book make sure to also get World With­out a Super­man, The Return of Super­man for an excit­ing read.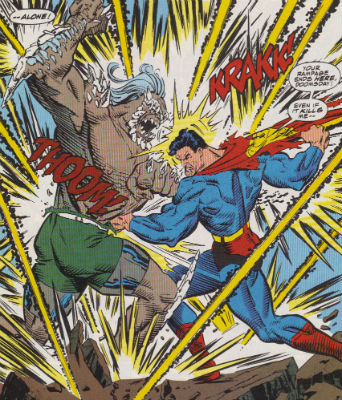 The art in the graphic novel ranges from good to very-good, since this is a col­lec­tion of sin­gle issues, drawn and inked by dif­fer­ent artists. Some­times even in a sin­gle issue the art varies based on the panel. The last issue, Super­man #75, where the final bat­tle hap­pens, mostly con­sists of panel after panel of a bone crush­ing street fight.
This is an impor­tant graphic novel, not because of the death of Super­man, but because of the intro­duc­tion to future story arcs (the Reign of the Super­men for exam­ple). While this is one of the best sell­ing graphic nov­els its impor­tance are the ele­ments which it starts, not ends.
Syn­op­sis:
Super­man… dies!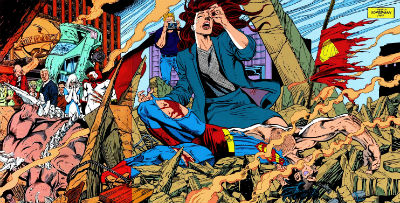 Buy this graphic novel from Amazon.com*
Zohar — Man of la Book
Dis­claimer: I bought this book.
*Ama­zon links point to an affil­i­ate account
Enjoy this post? Why don't you sign up for the RSS feed