Vir­ginia Woolf (25 Jan­u­ary, 1882 – 28 March, 1941) was a strange char­ac­ter as we all prob­a­bly heard about. In my research I found many strange and won­der­ful facts about this accom­plished woman, some are weird, some are sad and some are funny but they are all fas­ci­nat­ing. Here are my top favorites.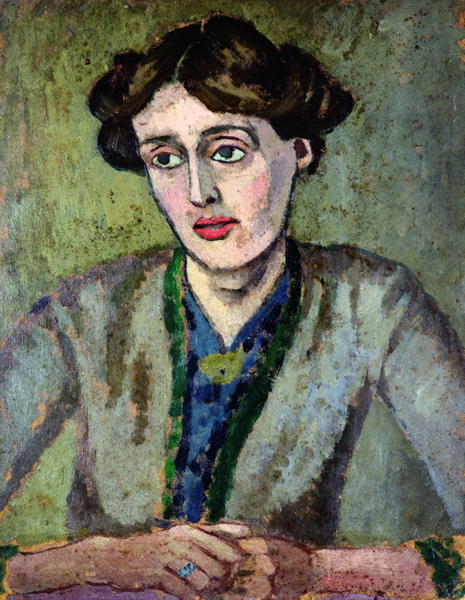 Vir­ginia Woolf by Roger Fry
Since she was a small tod­dler, Vir­ginia Woolf was nick­named "The Goat"
Dur­ing one sum­mer, Woolf believed that birds were chirp­ing in Greek and King Edward

VII

was curs­ing behind close shrubbery.
When her brother in law made fun of her hat, Woolf was mis­er­able for a full 24 hours.
Woolf and her hus­band kept petrol in their garage dur­ing World War

II

(a rationed prod­uct at the time) so they could com­mit sui­cide if the Nazis would win.
When Vir­ginia Woolf went shop­ping, she would argue with shop­keep­ers about the prod­ucts they have for sale and what prod­ucts they should have for sale.
Dur­ing her life, Woolf con­stantly strug­gled with anorexia.
One day Woolf and some male friends painted their faces  black, wore robes and pre­sented them­selves as the Prince of Abyssinia (Ethiopia) and his entourage. They received a 40 minute tour of the Royal Nave bat­tle­ship H.M.S. Dread­nought from her com­man­der.
Image from 

HMS

 Dreadnought(Battleship, 1906–1922)
Depres­sion usu­ally struck Vir­ginia Woolf when she fin­ished writ­ing a book.
Woolf wasn't the only strange one, her hus­band Leonard used to shout at dogs until the canine felt dom­i­nated. Leonard then stopped shout­ing and befriended the animal.
Even though Woolf's rep­u­ta­tion as an intel­lec­tual grew, she sup­ported fem­i­nist causes by spend­ing hours writ­ing addresses on envelopes.
Zohar — Man of la Book
Enjoy this post? Why don't you sign up for the RSS feed