Amer­i­can crime nov­el­ist Elmore Leonard (11 Octo­ber, 1925 – 20 August, 2013) has been recently lost to the lit­er­ary world. While his ear­lier nov­els were west­erns, Mr. Leonard spe­cial­ized in crime fic­tion putting cops and crooks in bizarre sit­u­a­tions to get them­selves out of.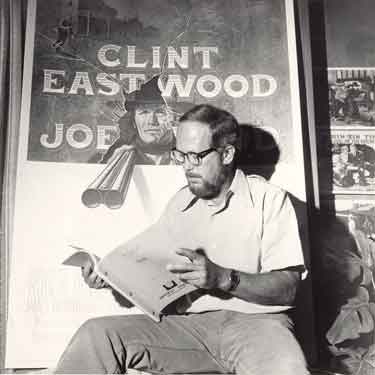 While work­ing at an adver­tis­ing agency in Detroit dur­ing the 1950s, Mr. Leonard started writ­ing west­ern fic­tion and sold more than 30 short sto­ries to magazines.
Mr. Leonard's nick­name was "Dutch" after a major league jour­ney­man pitcher named Emil "Dutch" Leonard.
Erich Maria Remarque's All Quite on the West­ern Front was a huge inspi­ra­tion for Mr. Leonard.
Mr. Leonard served 3 years in the U.S. Navy.
Elmore Leonard never owned a computer.
While writ­ing City Primeval, Leonard spent a lot of time with Detroit homi­cide detectives.
For years and years Mr. Leonard main­tained a dis­ci­plined writ­ing sched­ule start­ing at 09:30 and end­ing at 18:00.
When he started writ­ing, Elmore Leonard could pro­duce a page an hour, later on he slowed down to four pages a day.
He was once told by a lit­er­ary agent not to give up his day job.
Newsweek labeled the author as the "Dick­ens of Detroit".
Check out the inter­view below for writ­ing tips from Mr. Leonard.
Zohar — Man of la Book
Enjoy this post? Why don't you sign up for the RSS feed