BAND (Blog­gers' Alliance of Non­fic­tion Devo­tees) is a group of peo­ple devoted to read­ing and dis­cussing non­fic­tion and to pro­mote its non­bor­ing­ness. Its bril­liant! Each month they post a ques­tion which other mem­bers answer.  BAND's bril­liant leader is Kim @ Sophis­ti­cated Dork­i­ness. Check her blog out!
The post today is about upcom­ing new non-fiction books which you are excited about?
I do read a lot of non-fiction books, not solely because I don't like to box myself into a cor­ner, but I do like to learn something…anything … from my read­ing. One could argue that you cold learn as much from fic­tion books as you do from non-fiction, but this isn't what this post is about.
I'm always on the look­out for inter­est­ing books, the thing is I never know what would I would find inter­est­ing, there is no genre or sub­ject. Some­times I get on a kick, for instance a few years ago I read any book which deals with the Amer­i­can Civil War, then moved on to the Civil War Gen­er­als' biogra­phies, then to the Amer­i­can Rev­o­lu­tion, then to sim­ple physics — no rhyme or reason.
With­out fur­ther ado and not in order, here are five books which either have recently come out, or are about to come out, which I am look­ing for­ward to reading.
Were the D-Day land­ings saved from fail­ure because of a lone secret agent?

Agent Garbo tells the aston­ish­ing story of a self-made secret agent who matched wits with the best minds of the Third Reich — and won. Juan Pujol was a nobody, a Barcelona poul­try farmer deter­mined to oppose the Nazis. Using only his gift for dar­ing false­hoods, Pujol became Germany's most val­ued agent — or dou­ble agent: it took four tries before the British believed he was really on the Allies' side.

In the guise of Garbo, Pujol turned in a mas­ter­piece of decep­tion wor­thy of his big-screen name­sake. He cre­ated an imag­i­nary million-man army, invented armadas out of thin air, and brought a vast net­work of fic­tional sub­agents whirring to life. His unwit­ting Ger­man han­dlers believed every word, and banked on Garbo's lies as their only source of espi­onage within Great Britain.

For his great­est per­for­mance, Pujol had to con­vince the Ger­man High Com­mand that the D-Day inva­sion of Nor­mandy was a feint and the real attack was aimed at Calais. The Nazis bought it, turn­ing the tide of bat­tle at the cru­cial moment.

Based on years of archival research and inter­views with Pujol's fam­ily, Agent Garbo is a true-life thriller set in the shadow world of espi­onage and deception.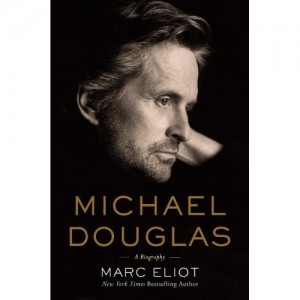 Michael Dou­glas had a fas­ci­nat­ing  career and I'm sure a fas­ci­nat­ing life. I have read one other book by Mr. Eliot about Clint East­wood and am look­ing for­ward to read this one.

The inspi­ra­tional real-life story of the man behind the beloved movie Rudy, his con­tin­ued deter­mi­na­tion to make his dreams come true, and how you can dream big too.

 How does a lower mid­dle class kid, who suf­fered through school with undi­ag­nosed dyslexia, get into Notre Dame and become the inspi­ra­tion for mil­lions in a Hol­ly­wood film that has become one of the most inspir­ing sport movies ever made? He never gave up.

For the first time, read Daniel "Rudy" Ruettiger's real life story and learn the behind-the-scenes details of the ten years it took to make the movie and how that tossed him into a new career of pub­lic speak­ing that con­tin­ues on stages today along­side world-class lead­ers and speakers.
I read a pre­vi­ous biog­ra­phy of John Quincy Adams by Paul C. Nagel and thought it was fan­tas­tic. This new biog­ra­phy, albeit shorter did pick my interest.
He fought for Wash­ing­ton, served with Lin­coln, wit­nessed Bunker Hill, and sounded the clar­ion against slav­ery on the eve of the Civil War. He nego­ti­ated an end to the War of 1812, engi­neered the annex­a­tion of Florida, and won the Supreme Court deci­sion that freed the African cap­tives of The Amis­tad. He served his nation as min­is­ter to six coun­tries, sec­re­tary of state, sen­a­tor, con­gress­man, and president.

John Quincy Adams was all of these things and more. In this mas­ter­ful biog­ra­phy, award win­ning author Har­low Giles Unger reveals Quincy Adams as a tow­er­ing fig­ure in the nation's for­ma­tive years and one of the most coura­geous fig­ures in Amer­i­can his­tory, which is why he ranked first in John F. Kennedy's Pulitzer Prize–winning Pro­files in Courage.

A mag­is­te­r­ial biog­ra­phy and a sweep­ing panorama of Amer­i­can his­tory from the Wash­ing­ton to Lin­coln eras, Unger's John Quincy Adams fol­lows one of America's most impor­tant yet least-known figures.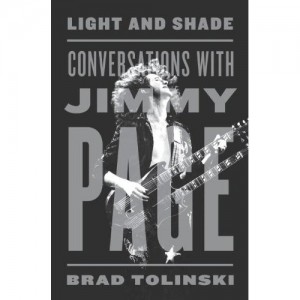 It's Jimmy Page man — 'nuff said!
This "oral auto­bi­og­ra­phy" of Jimmy Page, the intensely pri­vate mas­ter­mind behind Led Zeppelin—one of the most endur­ing bands in rock history—is the most com­plete and rev­e­la­tory por­trait of the leg­endary gui­tarist ever published.
So tell me, which upcom­ing non-fiction books do you recommend?
Zohar — Man of la Book.

Pro­mote the love of read­ing and share with your social net­work.   
Seguir a @https://twitter.com/ManOfLaBook
Enjoy this post? Why don't you sign up for the RSS feed